Trump Spent Four Times as Much on Hats Than He Did on Campaign Organization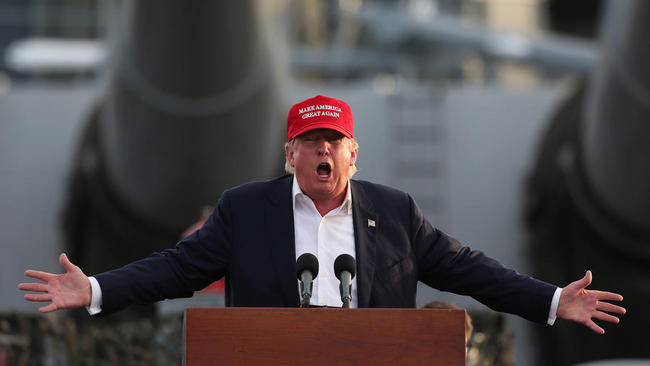 Trump skeptics are laughing at what was discovered in their most recent finance reporting as evidence that Trump is just not very serious about actually winning.
Meanwhile, spending on the 84-person staff and field organizing barely increased from the previous month, to just $392,000 and $432,000, respectively. The campaign dropped much more — $1.8 million — on hats and other merchandise.

By comparison, the Hillary Clinton campaign in July spent $2.9 million on its 703-person payroll and $25.8 million on media.
Does that sound like he's more interested in winning the election, or spreading his "brand"? Hillary is still beating him in funding, even though he has all that "star power" and supposed brilliance in marketing:
The Trump campaign did succeed in improving its cash position, ending July with $38.4 million on hand. But the Clinton campaign and its allied super PACs still started August with a major financial advantage, with about $97 million stockpiled, compared with $43 million for Trump and his allies.

Trump also lagged behind the amount Mitt Romney's campaign raised four years ago: more than $40 million.

The real-estate showman pumped another $2 million of his own money into the campaign, bringing his total self-funding to $52 million. He also continued patronizing his own businesses, spending at least $732,000 on his private jet and at his properties in New York, Miami and Palm Beach.
And he's still funneling campaign money to himself. Brilliant!! 
This coming week is key for Trump. He and his surrogates can keep touting how little they're spending but that doesn't matter if he can't actually win. With ad spending, new leadership at the campaign, and a supposedly less acidic tone, if he doesn't improve fast we're going to see a lot of angry donors and supporters.
At least they'll all get a free hat.
http://therightscoop.com/trump-spent-four-times-as-much-on-hats-than-he-did-on-campaign-organization-lol/