Trump's Ties to Russia's Putin; Building a Trump Tower in Moscow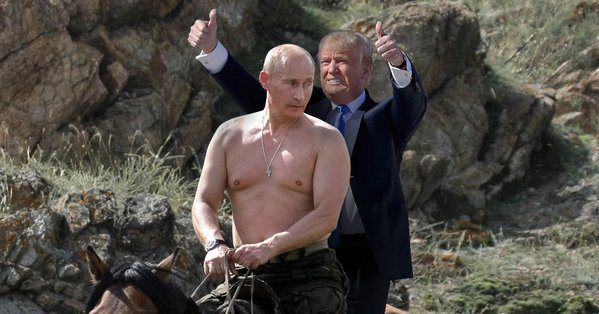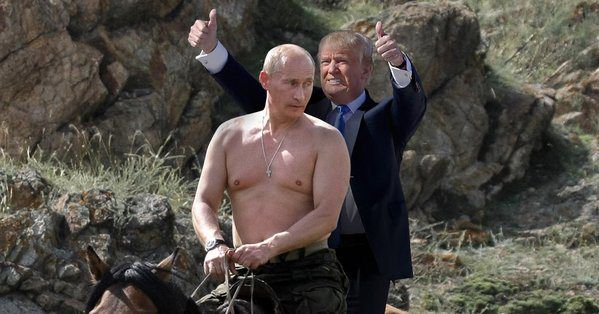 While Donald Trump has often singled out Mexico and China as particularly serious threats to U.S. trade and defense, his attitude toward Russia and its dictatorial leader Vladimir Putin seems to be in a class by itself.
And that is making many world leaders nervous.
In a long story published late Friday, The Washington Post details a marriage of flattery and gifts that go back years between the presumptive GOP presidential candidate and the Russian strongman.
That story reveals that since the 1980s, Trump has made numerous trips to Moscow looking for business deals with Russian moguls, and he has relied on Russian investors to buy his properties around the world.
Former U.S. Ambassador to Russia Michael McFaul said Trump's relationships with Putin and other Russian oligarchs "makes everyone I talk to around the world nervous — and it makes me nervous as well."
David J. Kramer, who served as deputy assistant secretary of state dealing with Russia during the George W. Bush administration, told the Post he was "appalled" by Trump's approach to Putin.
"Why would anyone welcome an endorsement from [Putin]?" Kramer asked, referring to recent compliments the two leaders have exchanged. On CNN Sunday, Putin once again praised Trump in an interview with Faeed Zakaria.
Kramer noted Russia's takeover of parts of Ukraine, Putin's support for Syrian dictator Bashar al-Assad and its distribution of anti-American propaganda.
"Putin exploits weakness and an accommodationist approach. I shudder to think what would happen if he finds that in the next American president," Kramer told the Post.
Trump's sons and his campaign adviser, Paul Manafort, also have ties to Russia.
Manafort has done multimillion-dollar business deals with pro-Russian oligarchs, the Post reports. He also was a longtime adviser to the Russia-aligned Ukrainian president whose 2014 ouster triggered Russia's intervention in Ukraine.
Retired Lt. Gen. Michael Flynn, who headed the Defense Intelligence Agency in the Obama administration, told the Post that Trump would be "exceedingly stronger" than Hillary Clinton because she was an "utter failure" in her goal as secretary of state to "reset" U.S.-Russia relations.
Trump certainly has a closer relationship with Putin than Clinton does.
In 2013, according to the story, Trump personally tweeted an invitation to Putin to attend the Miss Universe pageant.
"Putin canceled at the last minute, but he sent a decorative lacquered box, a traditional Russian gift, and a warm note, according to Aras Agalarov, a Moscow billionaire who served as a liaison between Trump and the Russian leader," the Post reports.
"Still, the weekend was fruitful for Trump. He received a portion of the $14 million paid by Agalarov and other investors to bring the pageant to Moscow. Agalarov said he and Trump signed an agreement to build a Trump Tower in the heart of Moscow — at least Trump's fifth attempt at such a venture. And Trump seemed energized by his interactions with Russia's financial elite, at the pageant and a glitzy after-party in a Moscow nightclub."
https://www.newsmax.com/Newsfront/trump-relations-with-putin/2016/06/19/id/734582/