Trump Urged to Dance With Caitlyn Jenner at Inaugural Ball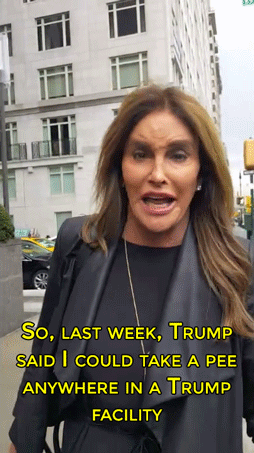 Advisers are urging President-elect Donald Trump to dance with Caitlyn Jenner as he celebrates his inauguration on Friday night, Richard Johnson reported on Page Six of the New York Post.
The inaugural ball dance would help ease concern within the LGBTQ community about Republicans and particularly Trump, according to Page Six.
Bruce Jenner was a longtime Republican before he transitioned into Caitlyn.
"The image of Trump dancing with Caitlyn would send a strong message that he supports gay rights and trans rights," Page Six quoted one Republican as saying. "A picture is worth a thousand tweets."
Jenner's publicist told Page Six: "Can't deal in hypotheticals. We'll just have to wait and see."
Meanwhile, the Washington Examiner reported Trump's first dance as president will be with his wife, Melania. The two will take the dance floor to Frank Sinatra's iconic song, "My Way."
http://www.newsmax.com/US/Trump-Caitlyn-Jenner-Dance-Inaugural-Ball/2017/01/19/id/769346/