U.S. Homeland Security: No regrets for bypassing Congress on amnesty for illegals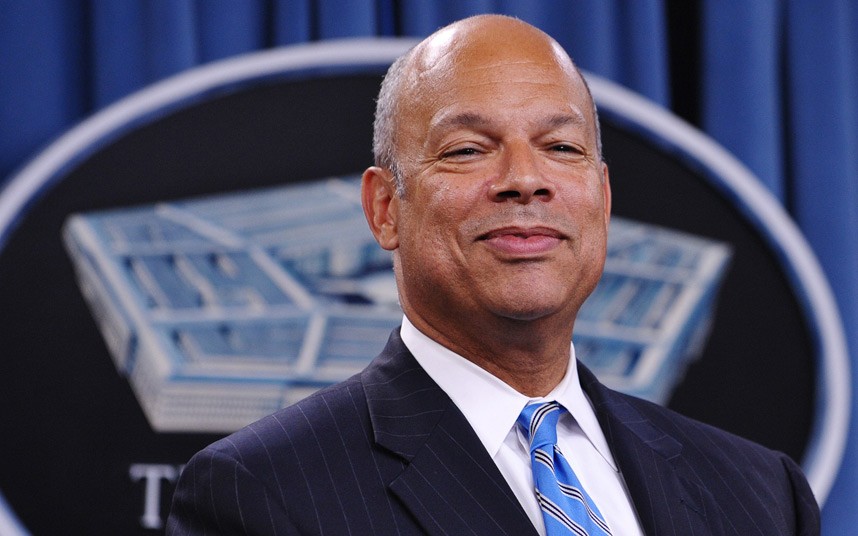 Homeland Security Secretary Jeh Johnson told the Senate Tuesday that he has no regrets at all for going around Congress to implement President Barack Obama's several immigration-related executive actions.
"Do you regret the actions that you and the administration have taken that have gotten us to this point?" Sen. John Cornyn (R-Texas) asked Johnson at a Senate Judiciary Committee hearing.
"No, I do not, senator," Johnson replied. "I believe that the undocumented population in this country, at least half of which has been here more than 10 years, has to be reckoned with. We know they're here, and they are not priorities for removal."
"There are millions of people in this country who are not priorities for removal," he added. "There are dozens of states that allow them to have drivers' licenses."
Obama's latest plan to provide legal protection for millions of illegal immigrants is currently on hold, due to a federal court injunction. But DHS took steps to get ready for that plan, and is lobbying the Fifth Circuit Court of Appeals to lift that injunction.
Johnson also justified Obama's immigration action by noting that Obama waited "years" for Congress to act. That prompted Cornyn to ask, "So do you think it's an excuse for the president to act unconstitutionally because Congress doesn't act quickly enough to suit him?"
"I have what is in my judgment as a lawyer a very, very thoughtful opinion from the Office of Legal Counsel that we have the legal discretion to do what we did," Johnson replied.
Johnson spent a good part of Tuesday'd hearing fight back against Republican complaints that Obama's immigration moves violated the Constitution. He also heard complaints from Sens. Jeff Sessions (R-Ala.) and Ted Cruz (R-Texas) that DHS's effort to enforce immigration laws has waned.
Cruz, for example, noted that the removal of illegal immigrants has dropped dramatically over the last several years. "How do you explain a 41 percent drop in removals of aliens here illegally?" he asked.
Johnson replied that removals have fallen because fewer people are being captured at the border. "The apprehensions are in fact lower on the southern border, so the intake is lower this fiscal year in particular," he said.
DHS announced last week that border apprehensions are down 28 percent this year, something many Republicans see not as good news, but as a sign that DHS is becoming even more relaxed about its effort to enforce immigration law.
http://www.theblaze.com/blog/2015/04/28/dhs-no-regrets-for-bypassing-congress-on-immigration/