Uh… Rapper Kanye West Prepping for Presidential Bid
You read that right.
For those of you who thought and hoped Kanye West wasn't serious about running for president in five years, brace yourselves.
You may recall – or more likely not – that Kanye announced onstage at the Video Music Awards show last month that he intended to run for President of the United States in 2020. Shockingly, no one took him seriously. But in an interview with Vanity Fair published Thursday, West said he still plans to run, and the enormity of the endeavor is beginning to hit him:
"I sit in clubs and I'm like, Wow, I've got five years before I go and run for office and I've got a lot of research to do. I've got a lot of growing up to do."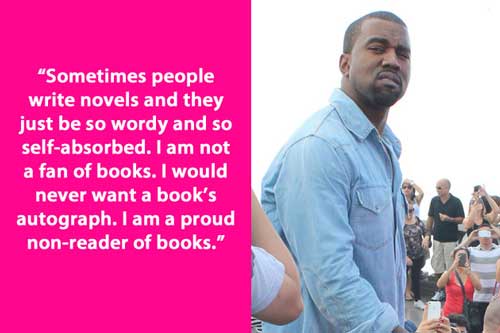 … Even more surprising than Kanye's presidential aspiration is his presidential inspiration:
"As soon as I heard [Ben] Carson speak, I tried for three weeks to get on the phone with him. I was like, this is the most brilliant guy."
Does Kanye even know that Carson is Republican? If he's that impressed with Carson, could he be contemplating running as a right-winger himself? After all, Kanye himself doesn't know where he stands on the issues at this point – after all, he has "a lot of research to do." But one thing's for certain: he's about bringing people together, not dividing Americans:
"And I think all the people running right now have something that each of the others needs. But the idea of this separation and this gladiator battle takes away from the main focus that the world needs help and the world needs all the people in a position of power or influence to come together."
First Lady Kim Kardashian West – think about it, America.