Unbelievable: Five-Times-Deported Illegal Alien Found "Not Guilty" in Murder of Kate Steinle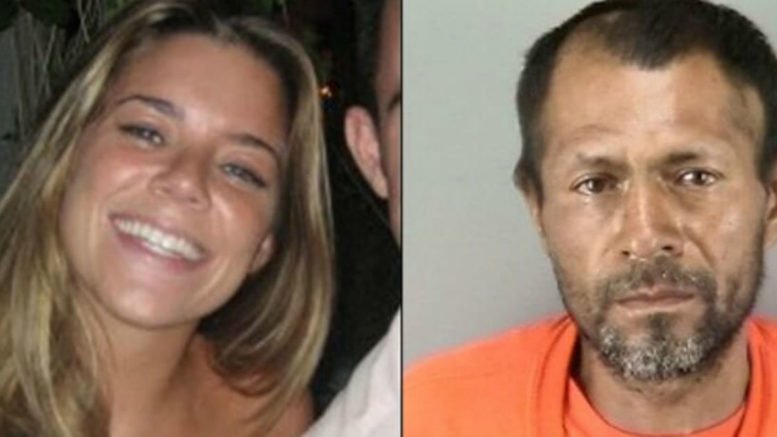 This is shocking: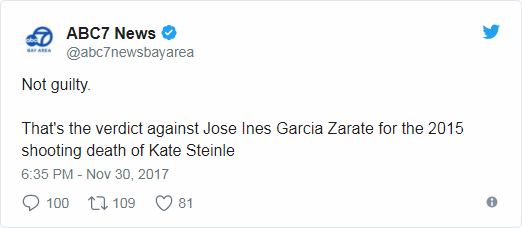 How is that possible?!

More from Fox News:
San Francisco is a sanctuary city, with local law enforcement officials barred from cooperating with federal immigration authorities. President Trump has threatened to withhold federal funding to cities with similar immigration policies, but a federal judge in California permanently blocked his executive order last week.

While Zarate's immigration status is what brought the case into the national spotlight, jurors did not hear evidence about that, and it was not a factor in the trial.

After 12 days of testimony, dozens of witnesses and two days of closing arguments, the jury had to decide whether Steinle's death was the result of an act of murder or a tragic accident.

Earlier in the day, the bailiff and court clerk were seen entering the jury room with a small yellow evidence bag before retreating with it a few minutes later.
So the jury must have thought the prosecution didn't argue their case well enough.
http://therightscoop.com/unbelievable-kate-steinles-illegal-alien-killer-acquitted/