US Ambassador Nikki Haley to the UN: "Why is the UN so obsessed with Israel?"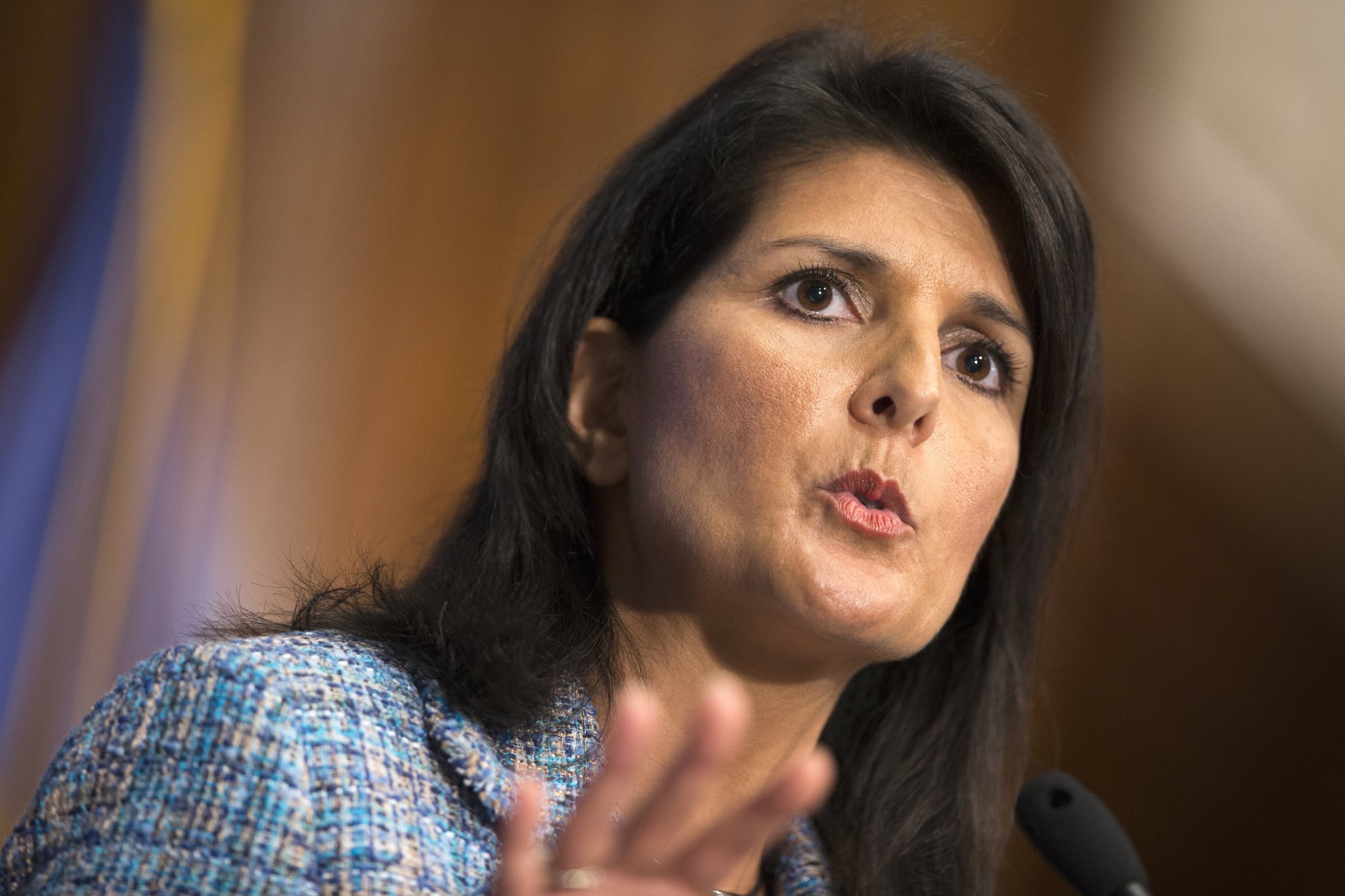 US Ambassador to the UN Nikki Haley blasted the UN for its obsession with Israel during an address to the Security Council.
"I just put out to the members of the Security Council to help me understand: When we have so much going on in the world, why is it that every single month we're going to sit down and have a hearing where all they do is obsess over Israel?" Haley asked in a statement which has circulated around the web.
She criticized the Security Council for focusing on Israel during its monthly meeting on the Middle East, to the complete exclusion of other issues, such as Hezbollah, ISIS, and the Syrian civil war. She also criticized the UN Department of Political Affairs for having "an entire division devoted to [so-called] Palestinian affairs."
"There is no division devoted to illegal missile launches from North Korea. There is no division devoted to the world's number one state-sponsor of terror, Iran," she observed.
"The double standards are breathtaking. Just a few days ago, the United States sought unsuccessfully to have the Security Council condemn a terrorist attack to Israel, where the terrorist opened fire on people waiting for a bus and then stabbed others. The Security Council would not hesitate to condemn an attack like that in any other country. But not for Israel. The statement was blocked. And that's downright shameful.
Haley pledged to work to end the UN's biased treatment of Israel. "I'm here to say the United States will not turn a blind eye to this anymore. I am here to underscore the ironclad support of the United States for Israel. I'm here to emphasize the United States is determined to stand up to the UN's anti-Israel bias. We will never repeat the terrible mistake of Resolution 2334 and allow one-sided Security Council resolutions to condemn Israel. Instead, we will push for action on the real threats we face in the Middle East."