Anne Frank school in Paris vandalized with anti-Semitic graffiti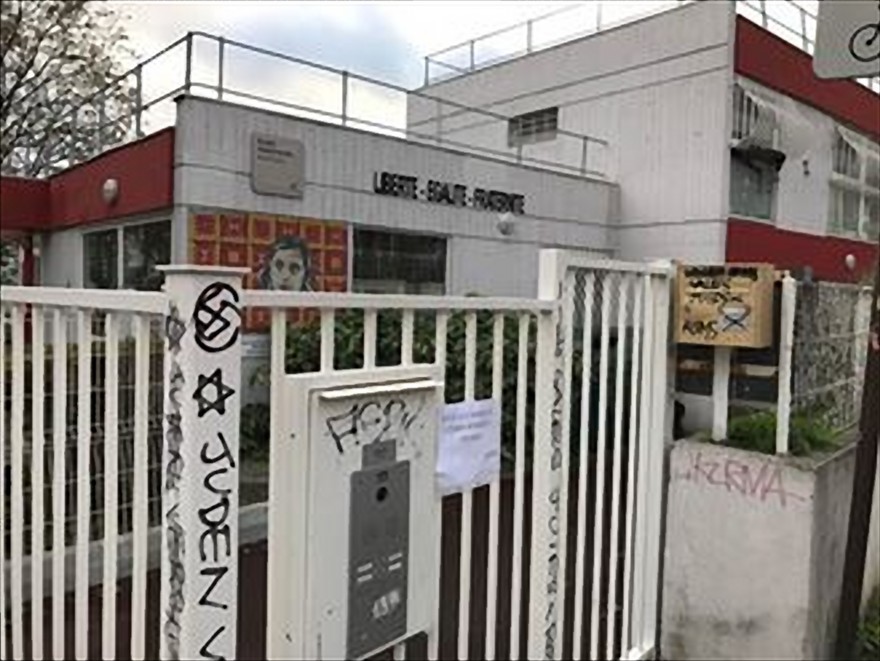 A pre-school in Montreuil, Paris named for Anne Frank was vandalized over the weekend with swastikas and other anti-Semitic and anti-Roma graffiti. According to Haaretz, the graffiti included the message "exterminate all the dirty Jews and the Roma." French officials have vowed to bring the perpetrators to justice.
On Twitter, French education minister Najat Vallaud-Belkacem described the inscriptions as "despicable" and said the vandalism "will not remain unpunished."
On her Facebook page, Juliette Timsit, a former principal at the school, shared photos of the graffiti and expressed deep sadness over the vandalism.
"I woke up to see this on my beautiful little quiet school in my beautiful quiet neighborhood," Timsit wrote. "I'm crying this morning."
Over the past year French Jews have been emigrating to Israel in record numbers, due to rising anti-Semitism and the threat of terror attacks in the country.
http://jpupdates.com/2016/12/26/anne-frank-school-in-paris-vandalized-with-anti-semitic-graffiti/