Jews Expelled From their homes in Ofra, Israel… for being Jewish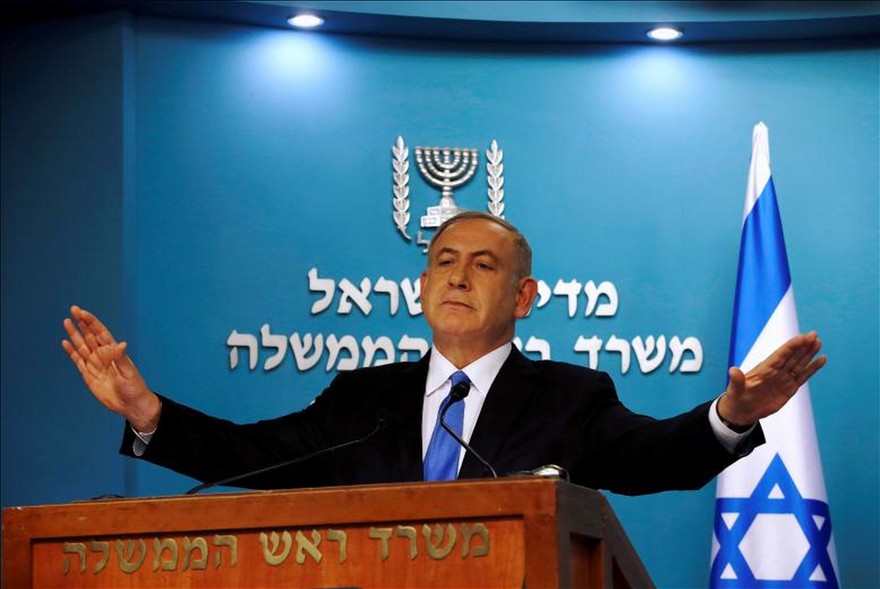 Some 100 Border Gourd officers have spread around the community of Ofra in Samaria to begin the evacuation of nine homes slated for demolition by the Supreme Court. The nine homes are situated inside the community in a way that would keep the Arab claimants from ever utilizing the land, nevertheless the court in its wisdom preferred to destroy the homes rather than permit the Jewish residents to buy or lease the land at market value from their Arab neighbors.
Esther Brot, a resident of the neighborhood slated for demolition, … reserved ferocious condemnations for both the judiciary and for right-wing politicians who have overseen multiple settlement demolitions. She accused Prime Minister Netanyahu of "stuttering" about the right of settlers to live and build in Judea and Samaria, and the High Court of Justice of relying on a tacit admission of recognition for Jordanian sovereignty over Judea and Samaria from 1948 to 67 – something that only Great Britan and Pakistan recognized at the time – in order to rule against the residents, instead of accepting legal opinions like former Justice Edmund Levy that present Jewish building in the region as legally sound.
"The injustice we have suffered here is that we never even got our day in court," Brot added. "My home is going to be demolished without anyone proving that he or she is the rightful owner of the land. Forget about ideology for a moment – our lawyer checked out the issues of land ownership. I was granted building permits by the council. I was allowed to register my ownership of the land. I bought my home like every other person in Israel."
Asked about the legal case against the community, Brot and others said that left-wing groups that continually fail to win elections are waging a legal war of attrition against the settlement movement. "They turned to the court, and the court ordereed the demolition of my home without asking for any proof of land ownership whatsoever. The court is supposed to do justice – if this land is privately owned, let the [land owners] come forth and and show the documents. Let them prove it."
https://is.gd/78Tts0 https://is.gd/Js5ABl