Trump on presidency: "I thought it would be easier"
You have to be kidding me.
President Trump reflected Thursday on life inside the White House, remarking that he thought being president would be easier compared to his past business experience.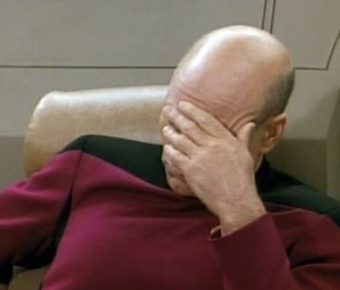 "I loved my previous life. I had so many things going," Trump said during an interview with Reuters. "This is more work than in my previous life. I thought it would be easier."
Trump reflected on his first 100 days in office – the first public position the New York real estate mogul has held – following his upset victory over former Secretary of State Hillary Clinton in November.
But the election is still on Trump's mind, with the president reportedly handing out hard copies of figures from the 2016 electoral map to reporters interviewing him Thursday.
"Here, you can take that, that's the final map of the numbers," Trump told Reuters reporters interviewing him in the Oval Office, offering maps of the U.S. showing areas he won in red.
"It's pretty good, right? The red is obviously us," he said.
Trump remarked to Reuters about the "little cocoon" that comes with security surrounding a president, lamenting "I like to drive … I can't drive anymore."
http://thehill.com/blogs/blog-briefing-room/news/331024-trump-on-presidency-i-thought-it-would-be-easier