Zurich, Switzerland: Neo-Nazis Attack Orthodox Jewish Man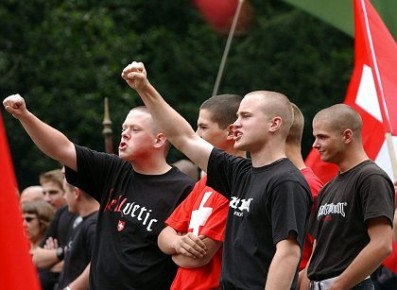 An Orthodox Jewish man in Zurich was attacked by a group men in what is considered a hate crime, the Sonntags Zeitung newspaper reports.
According to the account the man, who asked to remain anonymous, was returning home from his synagogue when he was set upon by about 20 men. As they beat him, the attackers yelled anti-Semitic slogans and made Nazi salutes.
Police intervened after bystanders sought help. A spokesperson for Swiss police say that the attack was "highly unusual and frightening."
The Swiss press blames a neo-Nazi gang that is led by a man known as Kevin G., who also fronts as a singer for a far-right band.
The incident occurred on July 4, but was not reported for several weeks.