Arab students desecrate slain soldier's memorial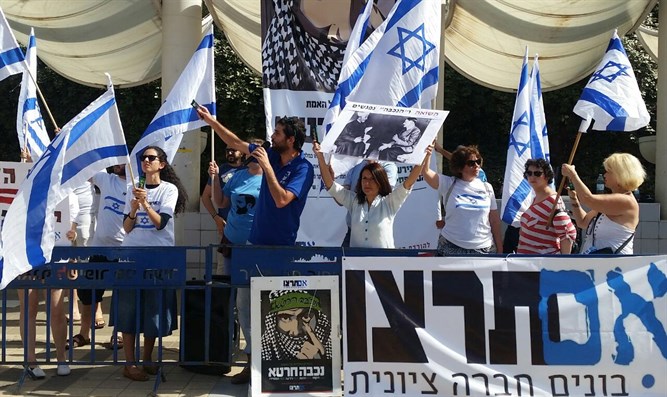 Students at the Hebrew University affiliated with the school's local chapter of the Hadash faction, a part of the Joint Arab List, today desecrated the memory of IDF combat soldier Sergeant Ron Kukia, who was murdered last week in the city of Arad.
Members of the Im Tirtzu movement, a collegiate NGO whose goal is to "strengthen and advance the values of Zionism in Israel", established a memorial to Kukia at the university, and in response Arab students associated with Hadash set up an 'information booth' in which the PLO flag was hung.
This is the third case in the past two months that such an incident has been discovered in the Hebrew University.
A few weeks ago, those same Arab students posted a picture of the late Minister Rechavam Zeevi's murderer. Only two weeks ago they shouted slogans praising the so-called Shahids and calling for "throwing the Zionists out".
Matan Peleg, chairman of the Im Tirtzu movement which established the memorial corner for soldier Ron Kukia, said, "The increasing violence of the students from the Joint List didn't surprise anyone. Those who sow incitement incite violence. When the Hebrew University allows calls to destroy the State on campus in the name of freedom of expression, it paves the way for far more serious actions."
Peleg added, "The responsibility for the escalation lies with the president of the university, and we are calling on Education Minister Naftali Bennett to summon him for urgent clarification. The writing on the wall can't be ignored."