Arrests Made In Anti-Semitic Attacks On Stamford Hill Residents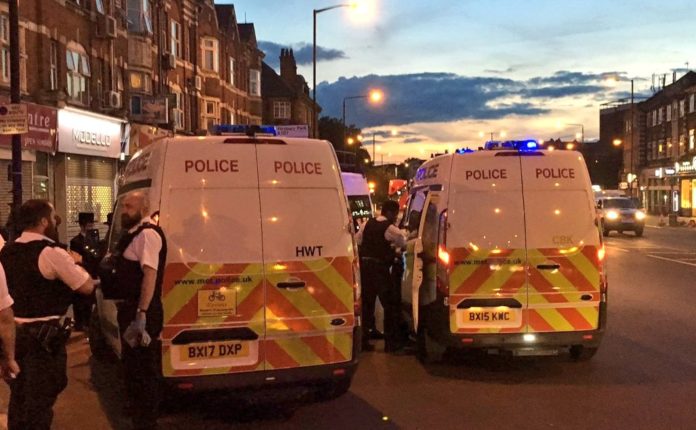 London Shomrim's vigilant community watch has led to 3 arrests made in two anti-Semitic incidents against Stamford Hill's Jewish residents.
Early Tuesday morning, a man who appeared to be drunk and is believed to be an Italian in his late twenties or early thirties, assaulted two Jewish men. He allegedly shouted numerous profanities at them, and grabbed their peyos.
Shomrim alerted Police to the incident, and an arrest was made on Forburg Road. The suspect has been charged with racially-aggravated common assault and a racially-aggravated public order offence.
In an incident earlier Monday evening, a man and woman, both described as Polish and middle-aged, were arrested for allegedly attacking three Jewish people standing in front of a Shul.
The couple, who had a dog, allegedly punched and pushed the people while shouting profanities, before telling them "Dog stay here England, you Jews go away."
Shomrim followed the perps and alerted Police, who arrested the couple on Clapton Common on suspicion of common assault and racially aggravated public order offences.
Anti-Semitism UK commended Shomrim's response to both incidents, and for their zero tolerance approach to combating hate.
#Shomrim alerted Police to a male shouting anti-Semitic abuse and assaulting a victim. Suspect arrested by @MPSHackney on Forburg Road #N16pic.twitter.com/7nI8hU7qXR

— Shomrim N.E. London (@Shomrim) July 4, 2017
#Shomrim followed a male & female after assaulting 3 Jews & shouting antisemitic abuse. 2 suspects arrested by @MPSHackney on Clapton Common pic.twitter.com/OeKELlyNhs

— Shomrim N.E. London (@Shomrim) July 3, 2017
https://www.theyeshivaworld.com/news/headlines-breaking-stories/1310805/arrests-made-anti-semitic-attacks-stamford-hill-residents.html