Camping Out With Your Children: Boy Scouts Ends Ban On Gay Leaders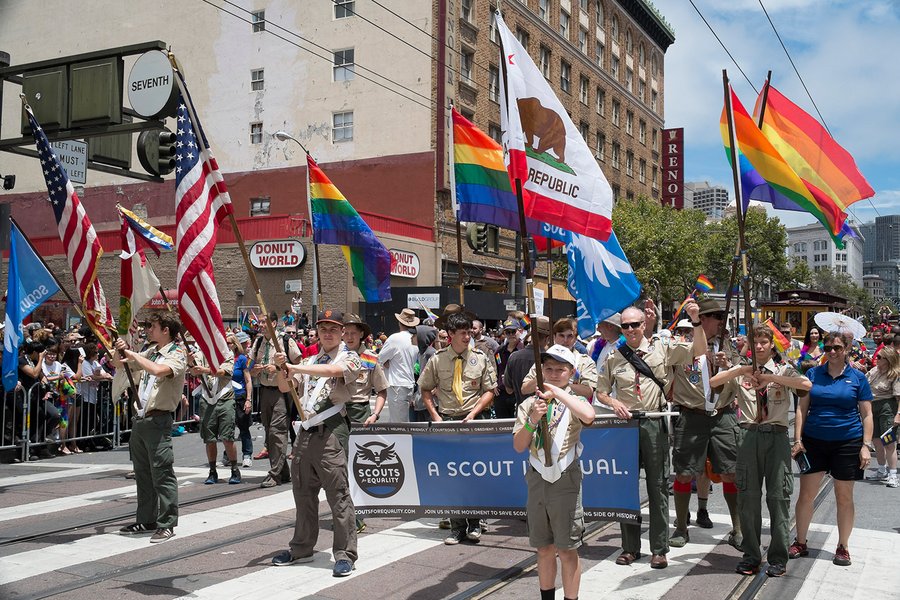 The Boy Scouts of America ended its blanket ban on gay leaders on Monday, following an executive board vote that capped off several months of quick movement on the issue.
"On Monday, July 27, the national executive board ratified a resolution removing the national restriction on openly gay leaders and employees," Boy Scouts President Robert Gates said in a video announcing the news. Under the new policy, however, individually chartered troops — many of which are backed by churches — will be allowed to continue the ban.
According to a statement from the Boy Scouts, 79 percent of the board members "present and voting" voted in favor of the resolution.
While change happened rapidly this spring and summer, Monday's vote — in which individually chartered troops maintain the right to continue banning gay leaders — comes more than 15 years after the Supreme Court upheld the right of the Boy Scouts to ban gay leaders.
… Monday's vote of the executive board followed a unanimous executive committee vote earlier in July recommending the end to the ban.
In addition to ending the nationwide ban and allowing individually chartered troops to keep the ban, the recommended policy approved on Monday night also noted that the national Boy Scouts organization would back any legal challenges faced by religious organizations that kept the ban.
The committee vote itself followed a speech in May by Gates, who previously was the defense secretary under President Obama, that the blanket ban "cannot be sustained." A month earlier, the Greater New York Councils had hired an out gay man, Pascal Tessier, to serve as a leader at its scout camps this summer — a fact noted by Gates in his speech.
http://www.buzzfeed.com/chrisgeidner/boy-scouts-ends-ban-on-gay-leaders#.kn43K46dO