Former Intelligence U.S. Officer: 15% of "Refugees" are Islamic State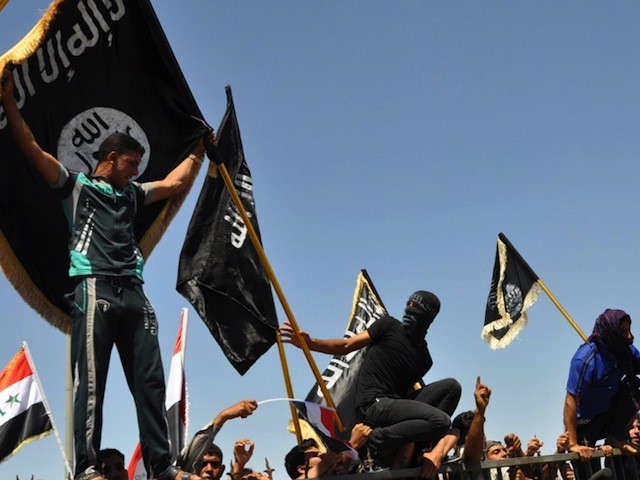 Last week we saw CIA head John Brennan testify that ISIS has "a large cadre" of foreign fighters to serve in attacking the West, and also that ISIS was probably using refugee flows as a means of vectoring its agents into the West.  Now a former high-level intelligence officer claims that he has a source that gives a more specific figure.  At least fifteen percent of refugees are ISIS, according to LTC(R) Anthony Shaffer of the London Center for Policy Research.  The claim came in an interview Shaffer gave to a radio show hosted by Larry O'Connor and Brian Wilson on WMAL.  (You can listen to the interview here.)
"I got the percentage from one of my sources. We're talking about, right now, in the refugee stream, between 15-17% of individuals coming through the refugee stream are ISIS."
The figure is shockingly high, which means we should ask how plausible it is.  On the one hand, Shaffer is the kind of person who would plausibly have sources highly placed in the government, particularly in the intelligence communities who would be tapped to investigate this very question.  Shaffer's backgroundincludes CIA training, extensive high level human intelligence operations that were classified at the highest levels, and then membership in the Defense Intelligence Agency's counter-Qaeda efforts both before and after 9/11.  He served in Afghanistan on active duty, and had two tours of duty searching out al Qaeda's top leadership in Asia.  It is certainly plausible that he has the right kind of contacts to obtain access to this information.
On the other hand, Shaffer's sources have in the pastgiven him information that was later contradicted by testimony of then-Defense Secretary Leon Panetta.  It is unclear whether this is because his sources were wrong, or because the sworn testimony was false.  The dispute comes in the highly politicized Benghazi scandal, in which several claims made by administration officials now appear to be false, or have actually been proven false.  Leon Panetta has admitted publicly that part of his job was to lie for political reasons even about the most serious issues.   Thus, while it would be better for Shaffer's credibility if his sources' claims had been confirmed rather than denied by Panetta, the fact is that we cannot take Panetta's word as proof that Shaffer's sources were wrong.
For those reasons, we have to treat the 15% claim as plausible even though it seems surprisingly high.  Administration officials should be pressed about this claim, and if they deny its accuracy asked to provide evidence for a lower figure. Even a much lower figure would mean that we were importing hundreds or thousands of enemyfighters into the United States under the Obama administration's Syria policy.  If the figure is anywhere near fifteen percent, the United States will be devastated by the consequences.
These are questions that must be asked, but they are made more difficult to ask by the work of the Muslim Brotherhood.  Hot Air reports that the Shaffer interview later touched on another topic of importance to us here at Counterjihad:
Shaffer singled out the Council on American-Islamic Relations (CAIR) as one of the biggest obstacles preventing this administration from truly focusing on how to stop our enemy-which-can-not-be-named.

If you have the FBI out working, for goodness sake don't ignore the instincts of a $120,000/yr agent who you've put a lot of money into to make him the pointy edge of the spear, from doing his job. That's where CAIR comes in. We gotta get rid of CAIR. CAIR is an un-indicted co-conspirator in the Holy Land Foundation trials. They are a Muslim Brotherhood cover. We have go to accept the fact that this propaganda machine of radical Islam is doing everything it can to blind us to the enemy. If we don't do that, we're gonna have more problems.
CAIR is one of the organizations touched by Congress' H.R. 3892, which would designate the Muslim Brotherhood and its affiliates as terror organizations.  Shaffer is right that they are a propaganda organization conducting information warfare to weaken America's response to Islamic terrorism.  Their operations are designed to prevent American officials — or even simple American citizens — from speaking plainly and honestly about the dangers of radicalIslam and Islamic terrorism.  We encourage readers to sign our petition asking Congress to pass H.R. 3892, so that the administration will be forced to confront this group for what it is.
http://counterjihad.com/former-intelligence-officer-sources-tell-15-refugees-isis