German Foreign Minister Insults Jewish Victims of the Holocaust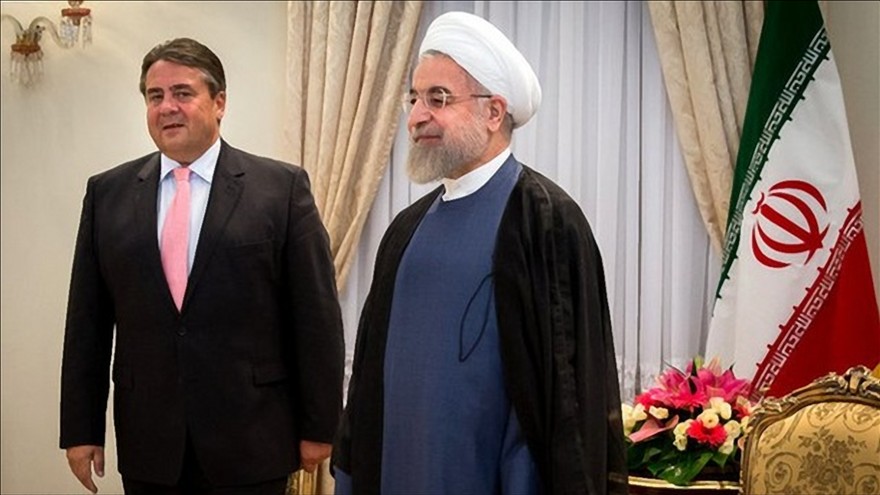 Monday was Holocaust Remembrance Day in Israel.
[German Foreign Minister] Sigmar Gabriel opted to meet with hard-left [and anti-Semitic] NGOs [Breaking the Silence and B'Tselem] instead of with Netanyahu earlier this week. Breaking the Silence uses anonymous testimonies to claim that IDF soldiers commit war crimes.
"My basic principle is simple," Netanyahu said, "I don't welcome diplomats from other countries who visit Israel and at the same time meet with organizations that call our soldiers war criminals."
[Hey Netanyahu, why are you meeting with the Israel-hating Germans anyway? And did you just forget that the Nazi holocaust was less than 100 years ago?]
"The Israeli army is the one force that keeps our people safe today." [except if they kill terrorists in the act of stabbing Jews. Then the Arab tuchus-kisser Netanyahu sends them to prison.]
Netanyahu continued, saying, "Breaking Silence is not a human rights organization. They deal only with criminalizing Israeli soldiers." [Kind of like when Netanyahu criminalized his own soldiers when he sent them to prison for killing terrorists who were stabbing innocent Jews.]
Netanyahu told Gabriel on Monday that he would not meet with him if he went ahead with his meetings with the NGOs. Gabriel snubbed the prime minister and refused to take Netanyahu's call. Germany's foreign ministry disputes the account.
Gabriel is one of the most left-wing foreign ministers in German history. He considers PLO President Mahmoud Abbas to be his "friend" and his party declared a "strategic partnership" with Abbas' Fatah party. Gabriel has also gone to great lengths to boost trade with the Islamic Republic of Iran. His party held an exhibit for Breaking the Silence at its party headquarters in 2012 in Berlin.
http://www.jpost.com/Israel-News/Netanyahu-slams-German-FM-for-insulting-victims-of-Holocaust-489261