Lindsey Graham: Trump Putin cybersecurity deal is close to the 'DUMBEST idea'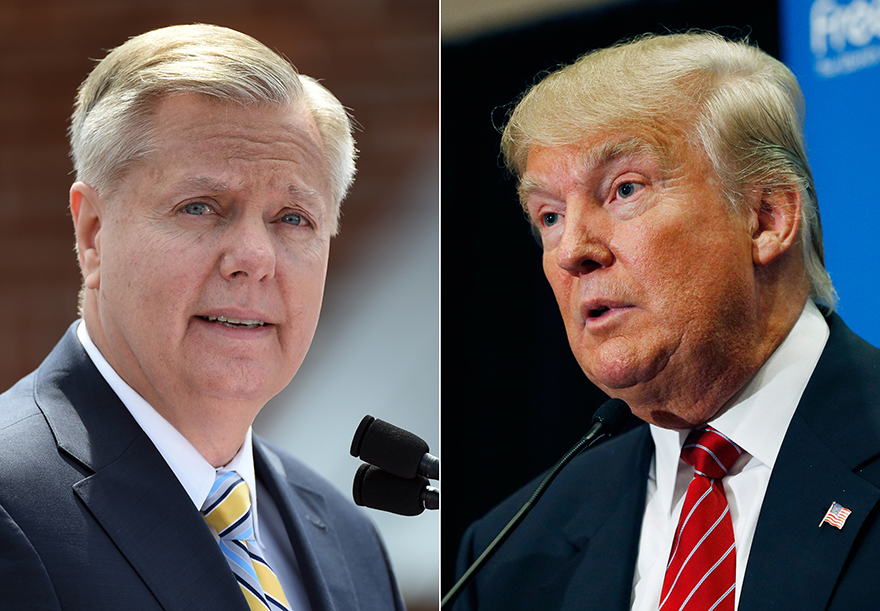 Lindsey Graham was fairly open and honest about what he thought about Trump's partnership with Vladimir Putin to go after all those gosh darn Russian hackers that attacked us under Putin's orders.
Watch below:
WATCH: Sen. @LindseyGrahamSC responds to Trump's call to work with Russia, saying it's not the dumbest idea "but it's pretty close." #MTPpic.twitter.com/8eK1y7A25a

— Meet the Press (@MeetThePress) July 9, 2017
Honestly, who thought that was a good idea.
This is like forming an anti-terrorism task force with Iran and ISIS.
It's like forming a pro-abstinence task force with Anthony Weiner and Bill Clinton.
It's like forming an anti-conspiracy theory task force with Alex Jones.
It's like forming an anti-obesity task force with Michael Moore.
It's like forming a anti-annoying-Hollywood-actor task force with Lena Dunham.
It's like forming a pro-Democracy task force with Turkey's President Erdogan.
It's like… not that smart. 
Here's what Trump said this morning about it from the twitters…
http://therightscoop.com/trump-putin-cybersecurity-deal-is-close-to-the-dumbest-idea-lindsey-grahams-ever-heard/