New Year's Tel Aviv Terrorist Hoped to Massacre Jewish Kindergartners – And the U.S. media ignored it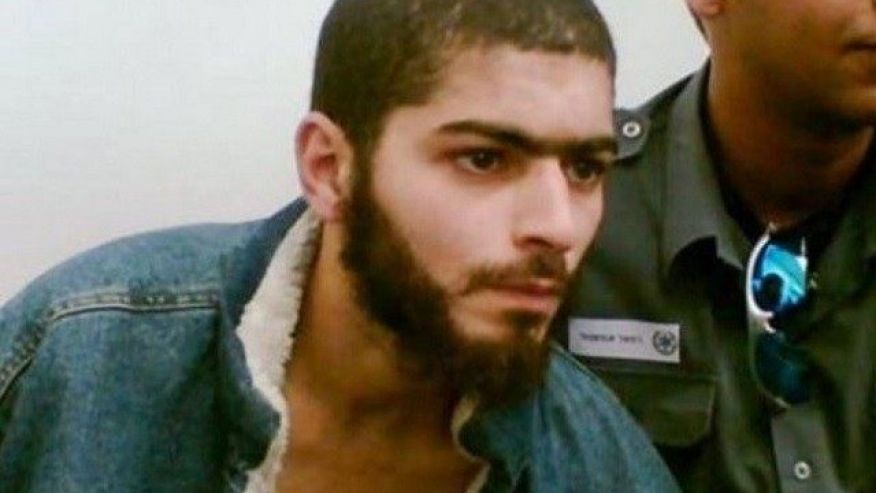 The Arab terrorist who shot and killed three Israelis in Tel Aviv last New Year's Day had hoped to massacre Israeli kindergarten students, Israeli police revealed yesterday.
On January 1, Nashat Milhem fired a submachine gun outside of a bar on a popular Tel Aviv street, killing two Israelis before running off. An hour later, he killed a Bedouin taxi driver. After a week-long manhunt, Israeli forces killed Milhem in a shootout near his home in northern Israel.
The Investigative Project on Terrorism (IPT) reports that, two days later, police uncovered Milhem's plans to "carry out an attack on Tel Aviv kindergarten students." But the terrorist "felt he was being chased" and "focused on survival" instead of following through with that plan.
IPT wrote that,
Milhem's attack was among those lauded in a Hamas video which aired Friday after the terrorist group hacked into Israel's Channel 2 feed. "The year started in Tel Aviv and we have already returned to Dizengoff," Hamas threatened, referencing the famous street in Tel Aviv where the terrorist attack took place.
"Terror will never end," the video said, telling Israelis to "get out of our country."
While the Washington Post chose to write about Hamas' hacking attack, no mainstream U.S. media outlet, including the New York Times, saw fit to report on a terrorist's plan to massacre Israeli schoolchildren.
This was a glaring omission "consistent with the misleading reporting associated with" the shooting. A week after Milhelm's shooting spree, the Post was still reporting that "the motive for the Tel Aviv attack also remains unclear," even though by a day after the attack there was a growing consensus among Israeli security officials that the shooting was a terrorist act.
"Imagine the headlines if the roles were reversed," IPT proposes, "and an Israeli was found plotting an attack on [Arab] youngsters. The coverage would last for days."
That's putting it very mildly. If an Israeli Jew had slaughtered a schoolroom full of Palestinian kindergartners, the Boycott, Divestment, and Sanctions movement would rally around it, there would be a new intifada, the United Nations would issue yet another condemnation of Israeli "human rights violations," and the worldwide media would obsess over it — despite the fact that it is [Muslim] terrorists who have the long history of targeting very young children.
http://www.truthrevolt.org/news/new-years-tel-aviv-terrorist-hoped-massacre-israeli-kindergartners