New York City doubles down, DEFIES 'Sanctuary City' mandate from DOJ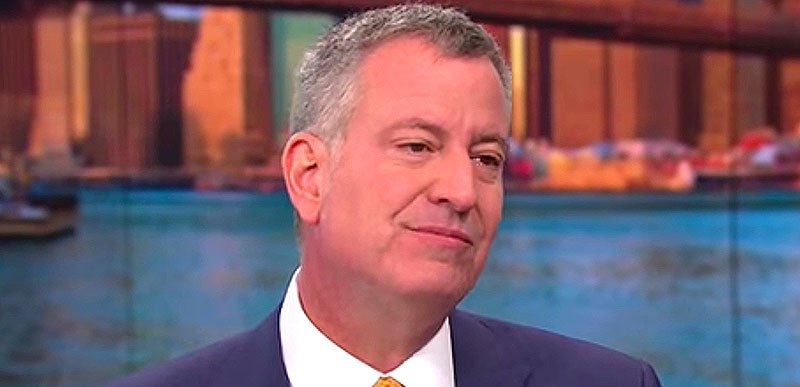 New York City is doubling down on its sanctuary city policies, which means it is about to lose millions in grant funding because they simply refuse to notify the feds when they are releasing an illegal back into the population:
AP – New York City officials sent a letter to the U.S. Justice Department Friday defying a directive intended to pressure the city into cooperating more with federal immigration enforcement efforts.

New York was among four so-called "sanctuary cities" that were given an Oct. 27 deadline to show they're not hampering enforcement of U.S. immigration law.

The Justice Department has threatened to cut off millions of dollars in federal grants to the cities, which include Chicago, New Orleans and Philadelphia, if they didn't meet certain criteria.

In New York, the Justice Department wants the city's jails to notify federal immigration agents when someone in the United States illegally is about to be released from custody. Right now, local laws only allow city officials to share information about people who have been convicted of certain crimes.

In a letter to an assistant attorney general Friday, city attorney Zachary Carter said he believed New York had met all legal conditions of the grant program and wasn't required to do more than it was already doing.

He said the federal statute that Attorney General Jeff Sessions has cited to compel cooperation with immigration agents "cannot be read to override the city's confidentiality policy and unconstitutionally interfere with the city's right to exert control over its officers and employees."

Carter added that Congress did not intend the law-enforcement grant program to be linked to cooperation with immigration agents.

New York City is anticipating $4.3 million that's been authorized under the Edward Byrne Memorial Justice Assistance Grant Program. Carter said the city is "deeply committed to preserving this funding."
I hope Sessions follows through and actually cuts off this funding. These 'local laws' which are intended to protect illegals from deportation should cost New York City every penny of grant money the federal government can withhold.
http://therightscoop.com/new-york-city-doubles-down-defies-sanctuary-city-mandate-from-doj/