North Korea successfully test-launched ICBM, US officials confirm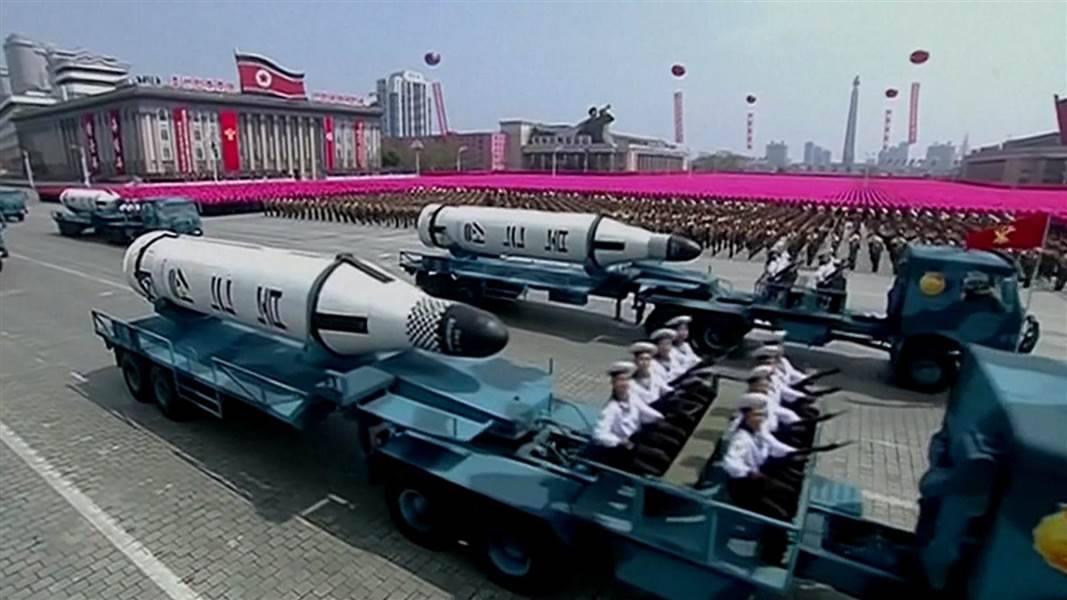 North Korea successfully test-launched an intercontinental ballistic missile for the first time on Tuesday, U.S. officials confirmed to Fox News.
The ballistic missile flew longer than any North Korean missile test conducted by the rogue regime to date, U.S. Pacific Command said — meaning Kim Jong Un's dictatorship may now possess the ability to strike Alaska.
North Korea launched previously a missile on Mother's Day that flew for 30 minutes and reached an altitude 1,000 miles higher than the international space station. But Tuesday's missile flew for 37 minutes and reached a height of 1,500 miles, leading missile experts to conclude it could have reached a target 4,000 miles away, putting Alaska in its cross-hairs.
The U.S. on Tuesday requested a closed-door United Nations Security Council meeting to deal with ramifications from the missile launch.
"The threat is much more immediate now," National Security Adviser H.R. McMaster told reporters prior to the launch. "So it's clear we can't repeat the same failed approach of the past."
He added: "So the president has directed us not to do that, and to prepare a range of options — including a military option, which nobody wants to take, right?"
Vice Adm. James Syring, the director of the Missile Defense Agency, previously said, if it didn't already exist, it would only be a matter of time until North Korea was able to attack the U.S.
"We have to assume that the capability exists today to attack the United States," Syring said.
http://www.foxnews.com/world/2017/07/04/north-korea-claims-to-have-test-launched-its-first-icbm.html