PATHETIC: Bowe Bergdahl says U.S. military WORSE than the TALIBAN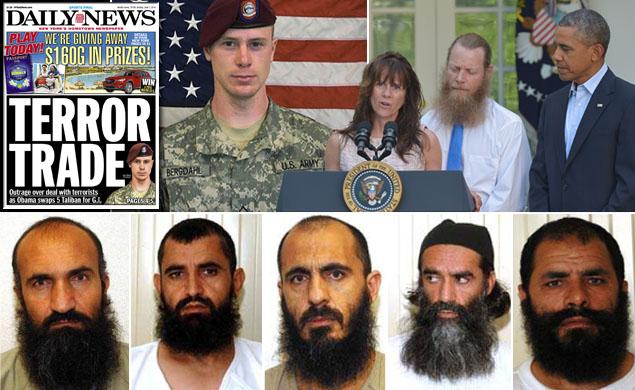 And it looks like Bowe Bergdahl is working towards proving right every critic who said he should not have been traded for five terrorists [gee, thanks Obama]:
Bowe Bergdahl, the U.S. Army sergeant who pleaded guilty Monday to deserting his post in Afghanistan in 2009, says his Taliban captors were more "honest" with him than the Army has been since his release three years ago.

"At least the Taliban were honest enough to say, 'I'm the guy who's gonna cut your throat,' " Bergdahl tells British TV journalist Sean Langan in an interview with the Sunday Times Magazine of London headlined "The Homecoming from Hell."

Langan, too, is a former Taliban hostage.

Bergdahl, 31, from Hailey, Idaho, says he never quite knew where he stood with the Army as he performed "administrative duties" while awaiting his desertion trial.

"Here, it could be the guy I pass in the corridor who's going to sign the paper that sends me away for life,'' he says. "We may as well go back to kangaroo courts and lynch mobs."
WOW. What [a schmuck].
 Bergdahl is expected to appear for sentencing Monday in a military courtroom in Fort Bragg, N.C., after pleading guilty to desertion and misbehaviour before the enemy.
You would think that if he really thought the court was that malicious and capricious that he wouldn't mock them because that would endanger his freedom. On the other hand, this is a sign that there's truth to the theory that he wasn't "captured" by the Taliban, but might have wandered off on purpose.
http://therightscoop.com/pathetic-bowe-bergdahl-says-u-s-military-worse-than-the-taliban/