Poor Muslim banned from Disneyland was self-proclaimed 'Taliban supervisor'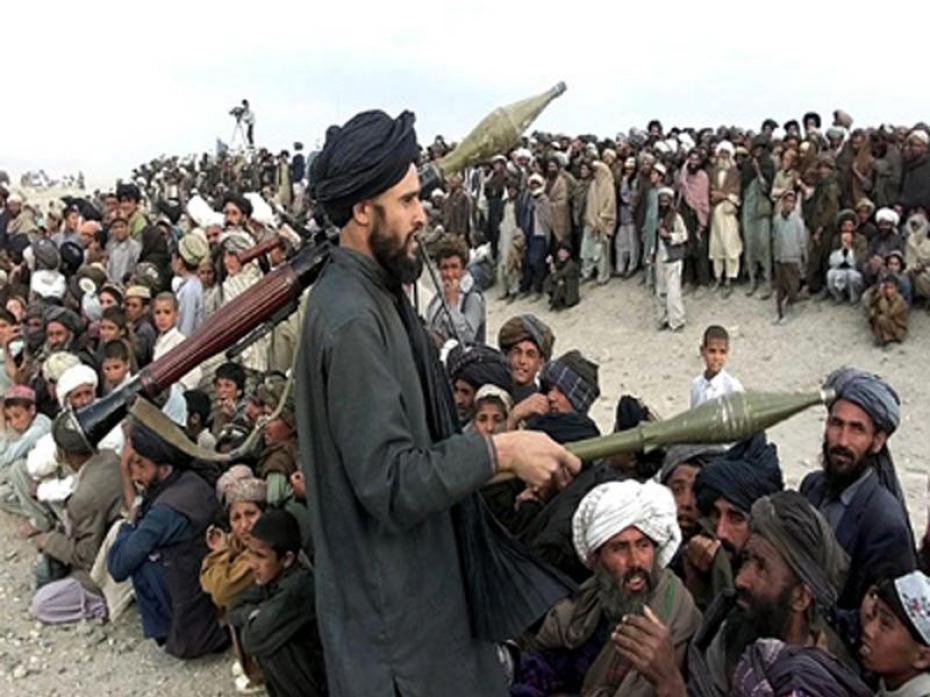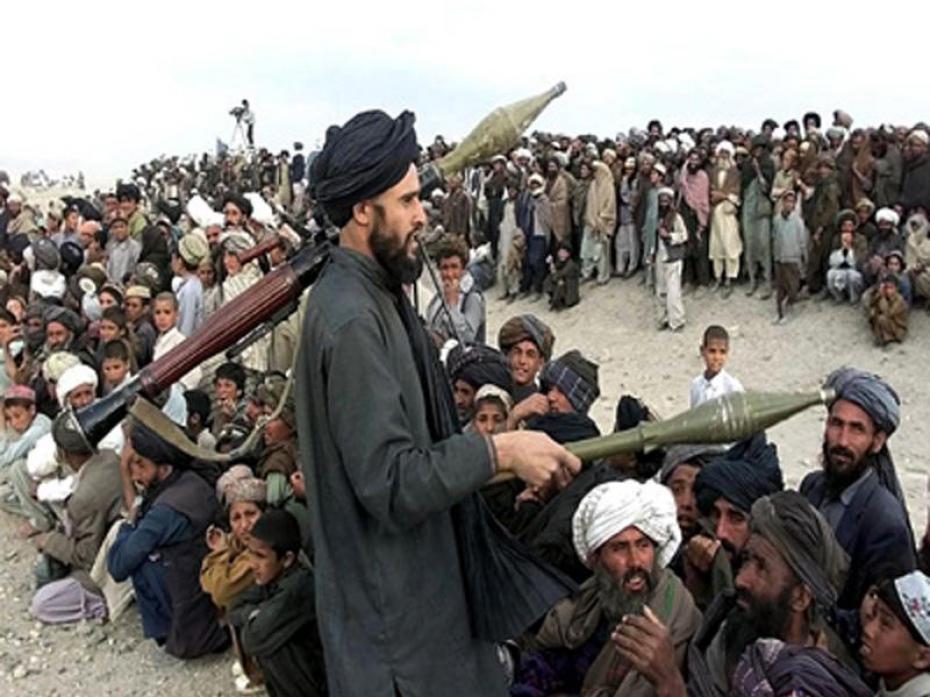 The liberal media was crying foul when a British Muslim family of ten was suddenly and mysteriously denied permission to travel to America.  All they wanted to do was visit Disneyland!  The liberal media was crying that this poor Muslim family simply wanted an all-American vacation, and they suffered evil discrimination, simply because they were Muslim!
At least, that was the story, until today, when it turns out that one of the banned Muslims said in on Facebook that he was a "Taliban supervisor":
A British Muslim father whose planned Disneyland trip was ruined when he and his family were barred from boarding a flight to the U.S. has now been forced to distance himself from a Facebook account claiming links to Al Qaeda and the Taliban.

Mohammad Tariq Mahmood, 41, his brother and their children, aged between eight and 19, said they were stopped at the departure gate at Gatwick airport and told their visas to the US had been revoked.

He claimed the family were barred from flying 'because they are Muslim'.

However, it has since emerged that a Facebook page claiming links to radical Islamist groups was set up by someone who has lived at the family's postal address, according to ITV News.

The account, which includes information suggesting it may have been published as a joke, was in the name of Hamza Hussain – a first name shared by Mr Mahmood's 18-year-old son. It reportedly lists the job titles 'supervisor at Taliban and leader at al-Qaeda'.

When asked about the account, Mr Mahmood believed hackers may have been to blame, adding: 'That could be anything, maybe a mistake.'
The Facebook page in question also had an FBI logo with some Arabic writing and the slogan "Federal Bureau of Islam" underneath it.
Mr Mahmood's sister-in-law Sadaf Mahmood later told LBC radio that her husband was detained overnight in Israel before being put on a plane back to Britain, but the reason was never explained to them.

Mr Mahmood, who was born in Pakistan, came to the UK when he was just 12, when his father came to work as a chartered accountant.

He said of last week's incident: 'I felt humiliated and my kids were tearful they were so upset. My son hasn't left the house, he is so upset.'

[This event] comes after an imam who says he has preached against extremism and has previously travelled to the US was also prevented from boarding a flight in similar circumstances.
This suits me.  Maybe it was a joke on their part, but maybe it wasn't – why take a chance?  People who are unsympathetic to the Taliban certainly wouldn't make a "joke" like that.  The father's explanation that maybe his account was "hacked" sounds like Anthony Weiner's lame excuse for sending pictures of his "schlong"  (thanks, Donald, for adding this word to our public vocabulary!) to non-wife female supporters.  Maybe it was hacked?  Does that mean that also maybe it wasn't?
I don't know about you, but when I go to Disneyland, I don't want to be mingling with any Taliban mid-level management.  If I brought kids there, I wouldn't want to see Mickey Mouse suddenly decapitated, or Goofy (whose sexuality was always ambiguous) thrown from the top of the Sleeping Beauty Castle.
Expect more Muslims to cry racism when they are denied boarding passes, even when they do so obvious a thing as to go online and express their love for radical Islam.  Also expect most of the American media to do zero examination of the circumstances of their banning and instead immediately cry racism.
http://www.americanthinker.com/blog/2015/12/poor_muslim_banned_from_disneyland_was_selfproclaimed_taliban_supervisor.html