Queen Elizabeth Gives Nazi Salute on Film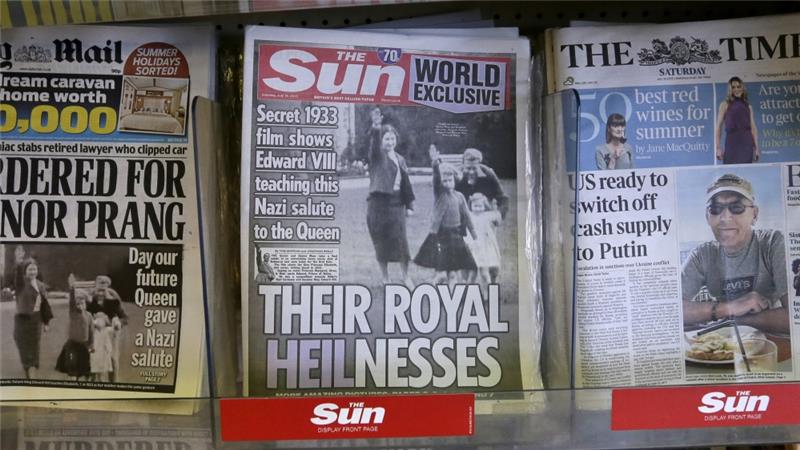 LONDON (Reuters) – Buckingham Palace scolded Rupert Murdoch's top-selling Sun tabloid on Saturday for publishing a previously unknown film from 1933 that appears to show Britain's Queen Elizabeth performing a Nazi salute as a young girl.
The black-and-white film from the year Adolf Hitler came to power purports to show future British king Edward VIII instructing his nieces, the current monarch Elizabeth, aged about six or seven at the time, and her three-year-old sister, Princess Margaret, how to perform the Nazi salute.
…The Sun published the story and the 17-second film on its website under the headline "Their Royal Heilnesses". Edward also raises his arm, as does his sister-in-law, the Queen Mother.
"It is disappointing that film, shot eight decades ago and apparently from Her Majesty's personal family archive, has been obtained and exploited in this manner," a Buckingham Palace spokesman said.
The Sun said the original film remained under lock and key but copies of the clip were made several years ago, one of which had been handed to the paper by a source who believed it to be of "massive public interest and historical importance".
Sun Managing Editor Stig Abell and News Corp , owner of The Sun and the Wall Street Journal, did not immediately respond to requests for further comment.