Trump Shares And Praises Warm Letter From Russian Dictator Putin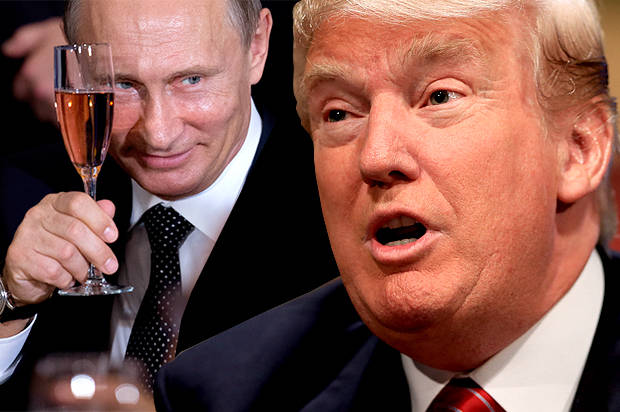 President-elect Donald Trump, already under fire from some Democrats because of his relationship with Vladimir Putin, disclosed he received "a very nice letter" from the Russian president and expressed hope Friday the two nations could work together.
Trump's comments came after a Dec. 15 note from Putin, made public Friday, asked him to accept "my warmest Christmas and New Year greetings."
Putin's letter read: "Serious global and regional challenges, which our countries have to face in recent years, show that the relations between Russia and the U.S. remain an important factor in ensuring stability and security of the modern world."
The Putin letter also expressed hope the two men could work together "to take real steps to restore the framework of bilateral cooperation on the international scene to a qualitatively new level.
It ended with Putin wishing Trump and his family "sound health, happiness, well-being, success and all the best."
Trump, in a statement, responded: "A very nice letter from Vladimir Putin, his thoughts are so correct. I hope both sides are able to live up to those thoughts and we do not have to travel an alternative path."
The Hill notes U.S. intelligence has accused Russia of interfering in the U.S. election through cyberattacks.
The CIA is said to have concluded the Kremlin meddling was designed to help Trump win. The president-elect has criticized the CIA assessment and Putin has denied that Russia was involved.
http://www.newsmax.com/Politics/Trump-Warm-Letter-Putin/2016/12/23/id/765400/