Trump voters would be among the biggest losers in Obamacare 2.0 replacement plan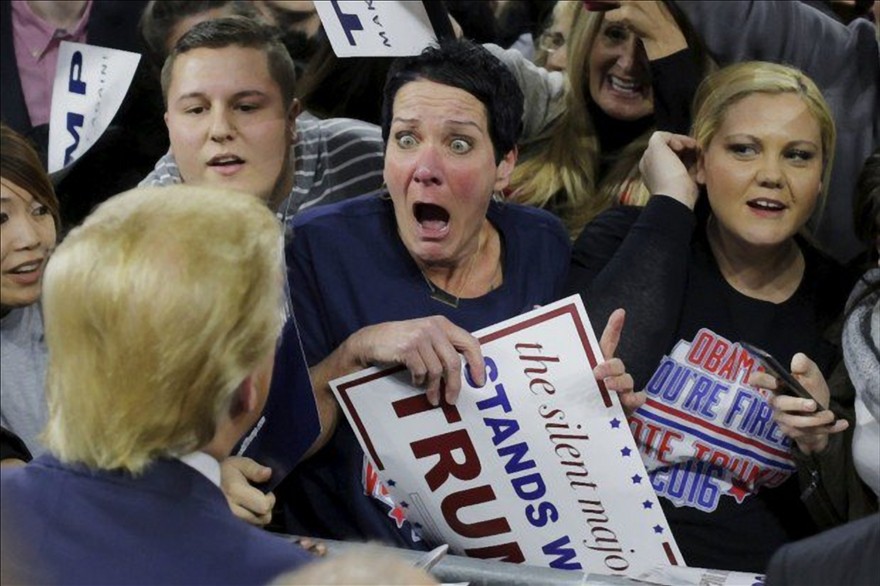 Americans who swept President Trump to victory — lower-income, older voters in conservative, rural parts of the country — stand to lose the most in federal healthcare aid under a Republican plan to repeal and replace the Affordable Care Act, according to a Times analysis of county voting and tax credit data.
Among those hit the hardest under the current House bill are 60-year-olds with annual incomes of $30,000, particularly in rural areas where healthcare costs are higher and Obamacare subsidies are greater.
In nearly 1,500 counties nationwide, such a person stands to lose more than $6,000 a year in federal insurance subsidies. Ninety percent of those counties backed Trump, the analysis shows.
And 68 of the 70 counties where these consumers would suffer the largest losses supported Trump in November.
Most affected by the Republican health plan would be parts of Alaska, Arizona, Nebraska, Tennessee and Oklahoma, where Obamacare insurance subsidies have been crucial in making high-priced insurance affordable. All five states went for Trump. Also hit hard would be parts of key swing states that backed Trump, including Pennsylvania, North Carolina and Michigan.
Older, low-income residents of some parts of California, including rural counties in the northern part of the state, could see substantial losses as well, the data show.
Meanwhile, higher-income, younger Americans — many of whom live in urban areas won by Democrat Hillary Clinton — stand to get more assistance in the Republican legislation.
Faring best would be the nation's wealthiest residents, who would see a substantial tax cut with the elimination under the House GOP bill of two levies on high-income taxpayers. These taxes — on individuals making more than $200,000 and couples making more than $250,000 — were included in Obamacare to help offset the cost of assisting lower-income Americans.
The disproportionate impact of the House Republican plan threatens to undercut one of Trump's core promises that he would replace Obamacare with a plan that would take care of all Americans.
It could also become a serious political liability for Republican lawmakers, some of whom can ill afford to alienate the party's electoral base at a time when Trump remains deeply unpopular among Democrats and independents.
"Republicans may seem very happy to slap their constituents in the face while picking their pockets," said Mark Mellman, a veteran Democratic political consultant who has worked extensively in red states. "But I think they will rue the day they did this."
Only a small share of the electorate receives Obamacare subsidies, but the loss of the aid could deprive tens of millions of a critical lifeline.
http://www.latimes.com/politics/la-na-pol-obamacare-trump-supporters-20170312-story.html