Where's the outcry? Egypt cuts off power to Gaza for non-payment
Egyptian government takes southern Gaza residents off the grid as a result of outstanding debt, provoking angry responses
"Even when we had the war with the Zionists, they did not cut off our power supply and water like el-Sissi the criminal," one says.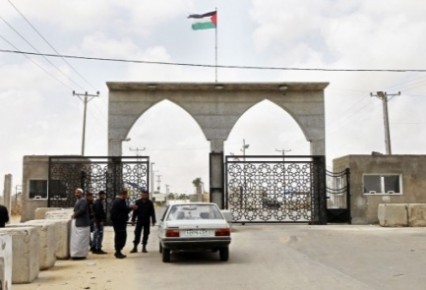 Residents of Khan Younis and Rafah took to the streets Tuesday after Egypt had cut off power to parts of the southern Gaza Strip.
The protesters vented their anger at Egyptian President Abdel-Fattah el-Sissi and his government in light of reports that the decision to take parts of those towns off the grid was made by high-ranking officials in Egypt's Ministry of Electricity and Energy. Egyptian media said the government resorted to that measure as a result of outstanding payments owed by a [so-called] Palestinian utility company. The [Arab Muslim] government in the Gaza Strip cannot generate enough power on its own and has over the years had to rely on the Egyptian and Israeli grid.
http://www.israelhayom.com/site/newsletter_article.php?id=24409