1,760 tons of cement shipped to Muslim Arab terrorists in Gaza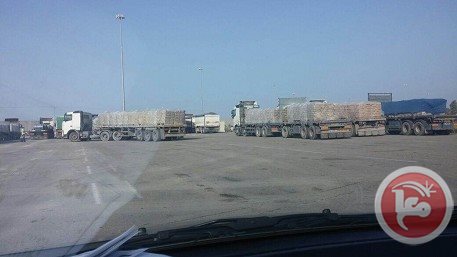 BETHLEHEM (Ma'an) – The Israeli liaison department at Erez crossing said that the largest quantity of cement for Gaza reconstruction was shipped Sunday via the Kerem Shalom crossing.A spokeswoman of liaison department said in a statement that 44 trucks loaded with 1,760 tons of cement entered the Gaza Strip on Sunday. This, she explained, was the largest quantity shipped in one day in years.
The statement added that since late October, 147 trucks carrying 5,878 tons of cement have entered the coastal enclave.