Chicago High School Holding Racist Seminar Led by Black Lives Matter Activists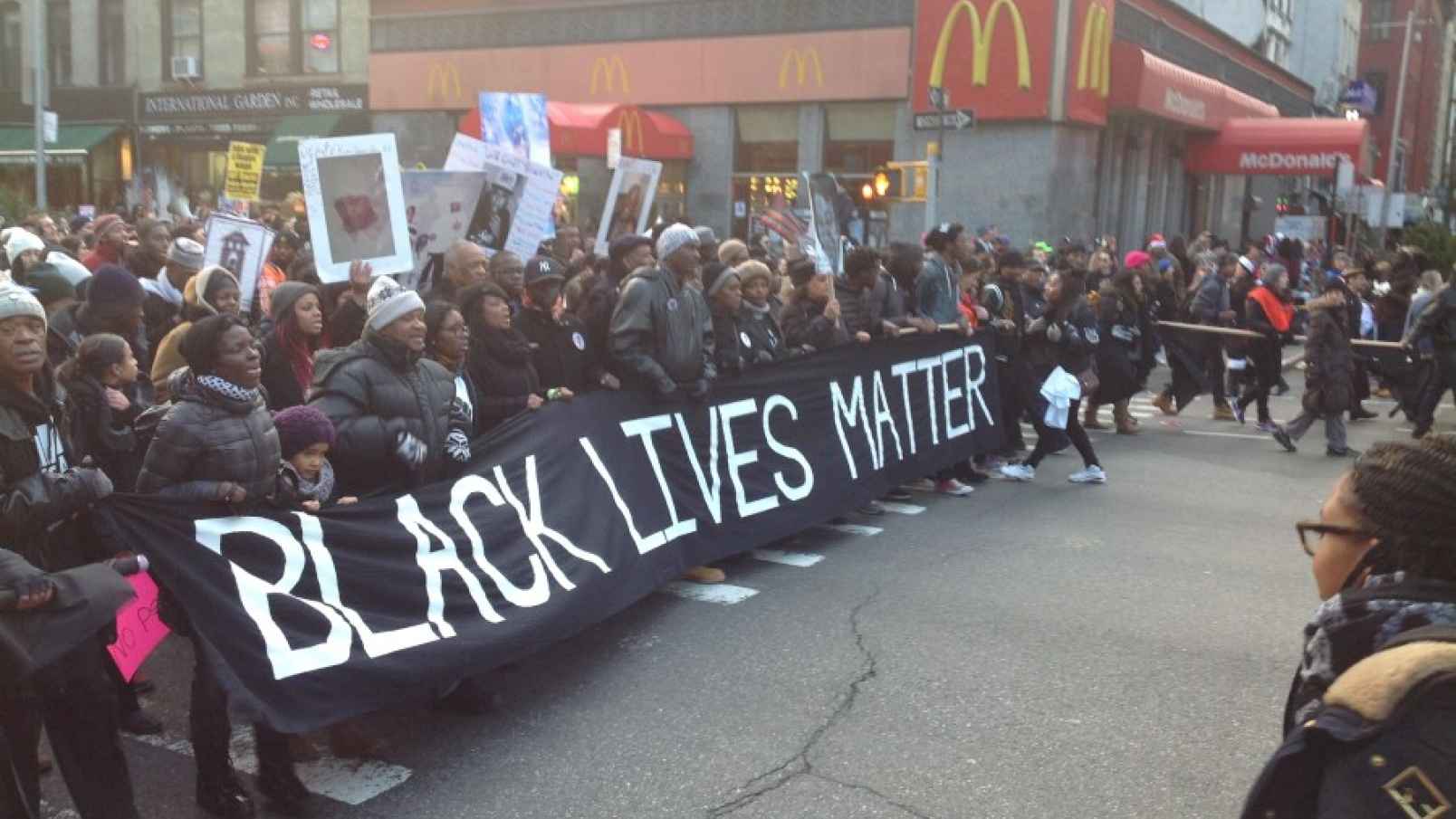 Parents are upset over a so-called "civil rights" seminar scheduled at a Chicago public school they believe is pushing one-sided, leftist propaganda onto students.
According to PJ Media:
The All-School Seminar Day at New Trier High School in Winnetka, Illinois, is set for February 28 and focuses on "understanding today's struggles for racial civil rights." It's a full day of panel discussions led by radical left-wing speakers, covering topics such as "Behind the Veil of Racism," "21st Century Voter Suppression," "Examining Our Biases," "Microaggressions: Voices from Literature," Empowering Diversity Through a Growth Mindset," and workshops on "Appropriate Alliances: Working in White Spaces."
"Systemic racism" will be the hot topic at the event but some parents have expressed their desire to bring in speakers from a different viewpoint. However, all those efforts have been shut down. Parents have stated that there is a need for kids to hear about "government policies that confine poor children to failing inner city schools, devastate black families, and encourage crime and dependence." But these and other topics about school choice, federal tax, encouraging marriage and families have all been "squeezed out."
Suggestions of inviting speakers like Shelby Steele, Jason Riley, Walter Williams, Allen West, and Star Parker were all submitted and subsequently rejected by the district.
"I have had well over 300 phone calls, emails, and letters of support saying 'Don't change it, it looks fabulous,'" said the superintendent. "The direct communication we've had has been far more in support than in opposition. In fact, I've never seen this kind of outpouring of support on an issue in my life as an educator."
So, instead, the high schoolers will sit through lectures by a rapper, John the Author, who has written poetry with the repetitive use of "nigga," and Monica Trinidad, who is taking some time away from her busy Twitter schedule where she berates police officers saying, "Get them animals off those horses," to teach a seminar on genocide.
The program will cost the school a whopping $533,000. Parents are additionally upset because these funds were diverted away from other educational possibilities and the green light for the seminar was given without parental input.
"This is our community. This is our school. These are our kids. Parent input is essential," they countered.
The concerned parents started a website to warn about the upcoming event and help rally parents to tell the school they want a balanced seminar, not censorship as has been claimed. If changes aren't made to the program, and it doesn't look like they will be, parents are asking for it to be canceled or made optional for students. The superintendent said any student who feels uncomfortable in any session can leave, but it's required to attend the keynote speech, which includes a co-author of Rep. John Lewis's new graphic novel series about his civil rights work, and they must attend a 50-minute homeroom session.
One black parent of a child at the school, Robert Blackwell, opposes the use of Black Lives Matter activists as speakers because he doesn't believe they "represent the best of black Americans" nor do they "advocate anything that has a track record of making black lives better."
"All this emphasis on trying to make whites feel guilty for the real and perceived sins of descendants of Europe is non productive," Blackwell added. "If you want to hold a seminar on Socialism then invite whoever you want. But don't have a seminar of Race and invite socialists that have no other message except America and White Americans in particular are evil."
"White Guilt doesn't make black lives matter and neither does America bashing," he said.
http://www.truthrevolt.org/news/chicago-high-school-holding-racist-seminar-led-black-lives-matter-activists