Cruz deals Trump another blow as he sweeps Colorado delegates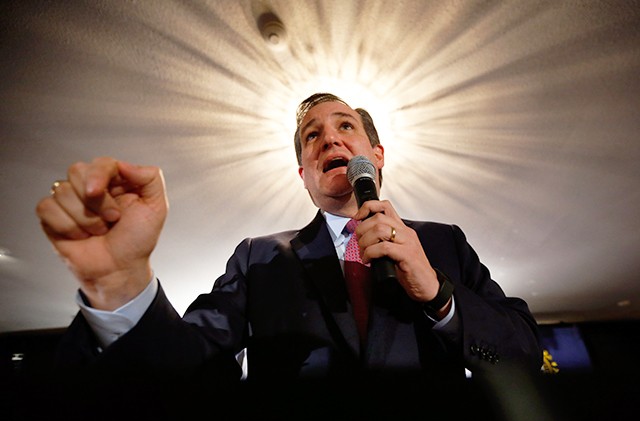 Republican presidential candidate Ted Cruz swept Colorado's GOP convention Saturday, taking 13 additional delegates to rack up all 37 from the state, according to local reports.
Cruz's superior ground game forces pummeled Republican front-runner Donald Trump's limited attempts at gaining delegates. The convention in Colorado has made headlines for the Trump campaign's inability to run a conventional operation dependent on traditional political machinations, as opposed to the New York billionaire's overwhelming personality and earned media advantage.
In a speech at the convention Saturday afternoon, Cruz said the momentum that started three weeks ago in Utah is continuing now and he expects to go all the way to the convention in July.
"The credit for that goes to all of you," he told the convention.
In the days leading up to Saturday, many observers have pointed out the Trump campaign's decision to seemingly concede the delegates to Cruz.
Ryan Call, a former chairman of the Colorado GOP who ran as an unbound delegate, told the Washington Examiner that the Trump campaign didn't do the amount of organizing required to win the state.
"He has really failed to build any legitimate ground game or campaign infrastructure in the key states," Call said.
Colorado is traditionally a battleground state, having for President Obama in both 2008 and 2012. However, the state is expected to be up for grabs in November.
Cruz claimed conservative Republicans can win if they refuse to compromise on ideology and nominate him instead of Trump, who he said wants to make deals with Democrats that sell out Republican beliefs.
"It is all of us here together," Cruz said. "If we continue to stand united we are going to win this Republican nomination. And if we continue to stand united we are going to win the general election. We are going to win the state of Colorado, we are going to beat Hillary Clinton and we are going to turn this country around."
The latest tally as of press time from the Associated Press, before Saturday evening's announcement, showed Trump leading with 743 delegates to Cruz's 532. A total of 1,237 delegates are needed to win the party's nomination.
http://www.washingtonexaminer.com/cruz-deals-trump-another-blow-as-he-sweeps-colorado-delegates/article/2588105