D.C. Swamp's Last Gasp: Fake News WaPo Colludes With GOP Establishment in Last Minute Smear of Roy Moore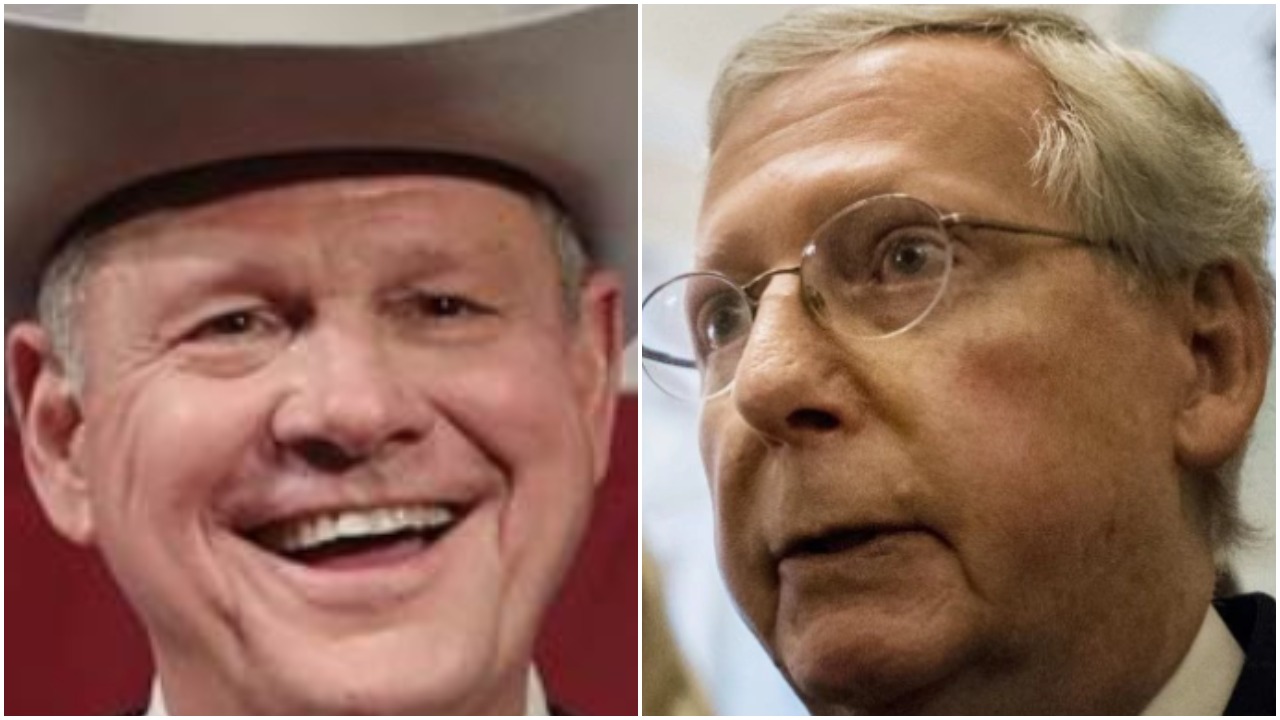 Several leading entrenched GOP establishment figures rushed to the microphones on Thursday to call for Ten Commandments Judge Roy Moore to step down from his Alabama U.S. Senate campaign after the left-wing fake news Washington Post — which endorsed Moore's Democrat Primary — concocted a last-minute hit piece intended to take out the principled Christian constitutional conservative.
The WaPo hatchet job, conveniently produced a month before the Alabama Senate election on December 12, wants us to believe that Moore, 70, sexually assaulted a 14-year-old girl when he was 32, in 1979, and that somehow — after 40 years in public service — (judges are elected in Alabama where Moore served on the Alabama Supreme Court) this "news" never before surfaced.
"These allegations are completely false and are a desperate political attack by the National Democrat Party and the Washington Post on this campaign," Moore said in a statement obtained by Breitbart News.
Separately, Moore's campaign said in a statement, "This garbage is the very definition of fake news and intentional defamation."
Surrender Caucus Leader Mitch McConnell  (who unprecedentedly spent $30 million to defeat Moore in the Republican primary — Moore was running against his hand-picked puppy dog, Luther Strange) and his merry band of establishment RINO stooges, pounced on the news, immediately calling for Moore to exit the race so that a Democrat can be elected.
Of course, there is no way to disprove something someone has been accused of 38 years ago, something the GOP establishment is relishing in. Shamefully, pro-Obamacare, pro-amnesty RINO John McCain, whose voting record is 67% liberal, called for Moore to step aside for the Democrat, even if the allegations are untrue, that the allegations alone are enough to disqualify Moore — which tells you everything you need to know: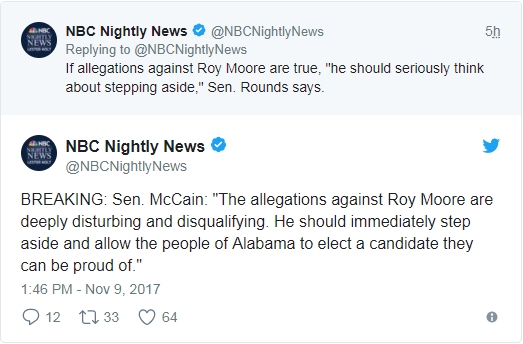 https://thepolitistick.com/establishments-last-gasp-fake-news-wapo-colludes-gop-establishment-last-minute-smear-roy-moore/