Former Police Academy Classmate: Orlando Terrorist Was Gay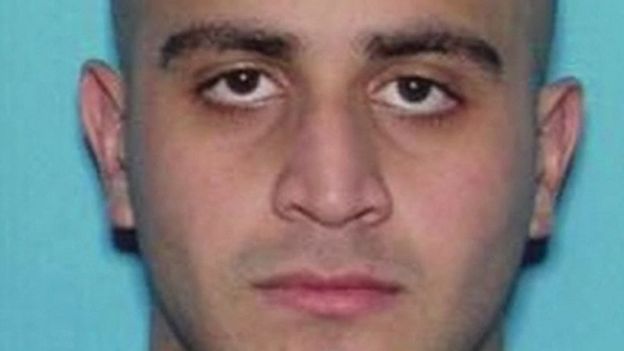 A former police academy classmate of the Orlando shooter said he was gay and that they went to gay bars together more than once.
The former classmate attended Indian River Community College police academy with Omar Mateen in 2006, and said that Mateen asked him out romantically, according to an interview in the Palm Beach Post.
"We went to a few gay bars with him, and I was not out at the time, so I declined his offer," the classmate, who asked the newspaper not to use his name, said.
The former classmate said that the shooter was awkward socially.
"He just wanted to fit in and nobody liked him," he said.
Mateen killed 49 people in a shooting attack at the gay nightclub Pulse before being killed by police.
More reports apparently point out a different picture of the killer than first appeared —some witnesses said he attended Pulse nightclub regularly. According to reports in the Los Angeles Times, the shooter also had a profile on a gay dating app.
Kevin West, a regular Pulse attendee, said he received messages from him on the dating app Jack'd for around a year. West said they had never met until the night of the shooting, when he dropped off a friend at the club and he saw him walk in wearing a dark cap.
Married couple Ty Smith and Chris Callen said they previously saw the shooter at the club at least a dozen times, according to an interview on talk radio CJAD.
"He's been going to this bar for at least three years," Callen said.
Callen and Smith, in separate interviews, reported they witnessed an incident where Mateen threatened another patron with a knife.
Drag performer Samuel King, who also worked at the restaurant Ruby Tuesday, said that he knew Mateen around 2004 and that he exhibited no signs of anger toward homosexuals, according to the Daily Beast. King said he would often pick up food from him at the restaurant.
"He was a jokester at the time and didn't have an issue with the LGBT community," King said.
The shooter knew that King and some of his co-workers were gay, and may have attended drag shows and "had a drink and laughed with the bartenders, knowing they were lesbians," King said in the Daily Beast report.
However, more recently, the shooter appeared angry and homophobic, according to a co-worker interviewed in Florida Today. Daniel Gilroy said he worked as a security guard with him, and said he made frequent homophobic and racial statements and stalked him via text message.
"I quit because everything he said was toxic," Gilroy said, adding, "The guy was unhinged and unstable. He talked of killing people."
http://www.newsmax.com/Headline/orlando-shooter-gay-pulse-omar-mateen/2016/06/14/id/733756/