Hamas 'Fun in the Sun' Terror Training Camps for Women & Kids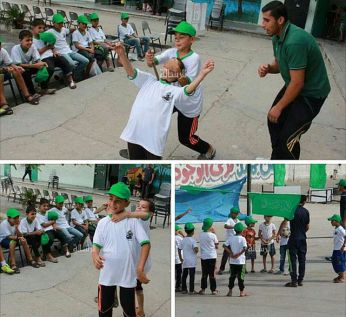 Hamas has begun its annual summer terror training camps for children. This year, women came too.
The weather is beautiful in the region around Israel this weekend. Most women and children are taking advantage of their vacation to get in some leisure time on the beach or at nature reserves, national parks or summer camps with their friends.
But in the Hamas-ruled Gaza region, summer camps for Arab children are run a little differently, particularly in the camps run by the Hamas terror organization.
This weekend, for example, young campers learned the proper way to stab a Jew, complete with all the technical details explained by the children's camp counselors.
They first demonstrated with the appropriate instruments. Children were then invited to practice (carefully) on each other, with their proud counselors standing by.
Nor were young mommies forgotten: On Sunday, Arab women were brought to a firing range and taught how aim and fire a gun at the top half of a human target drawn in red on white paper posted high enough for the young ladies to be able to stand up straight to shoot.
All were appropriately garbed in their thobes (long-sleeved, long robes) and wearing local veils around the face, or hijab (hair covering).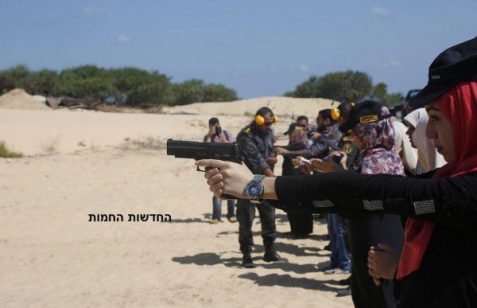 The young ladies were coached by at least one older Hamas operative who clearly knew what he was doing — he stayed far enough to the side to be able to shout instructions without himself becoming an accidental target.