House Intel Chair Devon Nunes Announces TWO Congressional Investigations Into Clinton-Russia-Uranium Scandal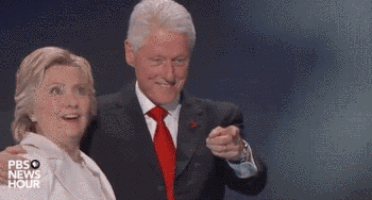 Rep. Devin Nunes just announced that there are not one, but TWO congressional investigations being begun into Clinton's Uranium One deal with the Rooskies:
Nunes just announced that the House Intel Committee is opening an investigation into the US-Russia-Uranium deal struck under Clinton.

— Natasha Bertrand (@NatashaBertrand) October 24, 2017
More from Fox News:
House Republicans on Tuesday launched new probes into several Obama-era controversies, covering both the Justice Department's 2016 handling of the Clinton email case and the administration's 2010 approval for the sale of a mining company that gave the Russians partial control over American uranium reserves.

House Intelligence Committee Chairman Devin Nunes, R-Calif., announced his committee and the House Oversight Committee will investigate the so-called Uranium One deal.

"We're not going to jump to any conclusions, but we're going to try and get the facts," Nunes said.

Separately, the House oversight and judiciary committees announced a joint investigation into the Justice Department and FBI's handling of the Clinton email probe.

"Decisions made by the Department of Justice in 2016 have led to a host of outstanding questions that must be answered," House Judiciary Committee Chairman Bob Goodlatte, R-Va., and House Oversight Committee Chairman Trey Gowdy, R-S.C., said in a statement.
This better be more than a simple "whataboutism" move to show that everyone makes corrupt deals with the Russians so it's OK. I want EVERYONE who made a corrupt deal with the Russians taken down, no matter what party they're in. That's how you make America great again.
Predictably, the left is freaking out.
http://therightscoop.com/boom-nunes-announces-investigations-into-clinton-uranium-one-russia-deal/