IDF Foils Terrorists Attacks near Jewish Community in Samaria – 2 Muslim terrorists tried to stab soldiers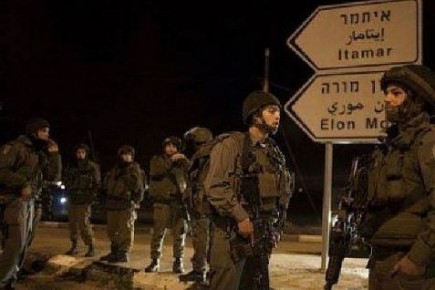 Israeli soldiers overpowered two Palestinian Authority terrorists who tried to stab them to death Sunday night near the community of Yakir in northeastern Samaria.
Soldiers disabled one of the terrorists and later caught the second man after he escaped.
The terrorists are being questioned, and it is not yet known if they were acting on their own or were linked to a terrorist cell.
Jews in Judea and Samaria increasingly have been subject to random terrorist attacks at any place and at any time, ranging from rock throwing and firebomb attacks to stabbings and occasional use of firearms.
A Palestinian Authority teenager tried to stab a soldier on Sunday at the checkpoint near the tunnel on Highway 60 that connects Gush Etzion with Jerusalem.
In Hebron, soldiers at least once a week find knives on Arabs trying to enter the Patriarchs; Cave (Ma'arat HaMachpela). Last week, soldiers killed one terrorist who stabbed a Border Police office in the neck. He suffered moderate injuries.
In Gaza, Israeli soldiers early Monday morning caught an infiltrator at the security fence, and he is being questioned by investigators.
[Jewish Press]