Iran Nuclear Deal: Allowing Tehran to make Nuclear Bombs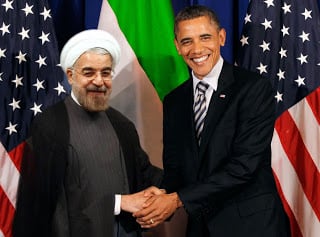 Secretary of State John Kerry met in Geneva Monday with Iranian Foreign Minister Mohammad Javad Zarif amid reports that a deal was taking shape that might allow Tehran to build nuclear weapons in its final years.
Energy Secretary Ernest Moniz, meanwhile, met separately with Ali Akbar Salehi, the head of Iran's nuclear program, on technical details before joining the broader talks.
The Associated Press reported that a potential deal is taking shape in the talks, which began Friday, that would phase out restrictions on Iran's uranium enrichment activities in the final years — potentially allowing it to build a nuclear weapon more quickly than the one-year timeframe U.S. officials were using as the benchmark for their negotiating strategy. The timeframe of the deal is under negotiation.
Relief from international sanctions, a key demand by Tehran, also would be phased in under the proposal, the Associated Press said, citing Western officials familiar with the talks.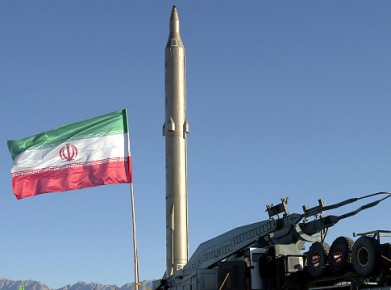 "These were very serious, useful and constructive discussions. We have made some progress but we still have a long way to go. We did very much sharpen up some of the tough issues so we can work to resolution," a senior U.S. official told reporters after the talks.
Zarif told reporters negotiators would meet again next week.
Kerry, who joined the talks on Sunday, and his international partners in the "P5+1" group — Britain, France, Germany, Russia, the U.S. and China — are under pressure to close with Tehran on the basic outlines of a deal limiting Iran's nuclear program by their self-imposed March 24 deadline. A November 2013 interim deal expires June 30, and officials in both Washington and Tehran have said they would not seek a further extension.
There's widespread mistrust of the administration's negotiating strategy in Congress, and supporters of new sanctions say they will move forward with legislation if there's no progress in the talks by March 24.
Any deal that would open the door to a nuclear-armed Iran is likely to get shot down by U.S. lawmakers.
http://www.washingtonexaminer.com/deal-could-let-iran-make-nuke/article/2560563