Judges strike down Arkansas, Mississippi gay marriage bans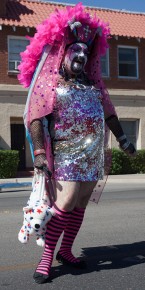 [MSNBC] – Federal judges on Tuesday struck down same-sex marriage bans in Mississippi and Arkansas, opening the door to gay nuptials in the Deep South. If their decisions stand, they could bring the number of states that allow gays and lesbians to wed to 37.
U.S. District Judge Carlton Reeves in Mississippi said the state's gay marriage ban violated same-sex couples the rights guaranteed under the 14th Amendment of the U.S. Constitution. He stayed his ruling for 14 days but also noted clerks could not issue gay marriage licenses until further guidance was given from the 5th U.S. Circuit Court of Appeals or the U.S. Supreme Court (the 5th circuit is currently considering challenges to same-sex marriage bans from other states in its area).
"This court joins the vast majority of federal courts to conclude that same-sex couples and the children they raise are equal before the law," Reeves wrote in his opinion. "The state of Mississippi cannot deny them the marriage rights and responsibilities it holds out to opposite-sex couples and their children."