Loser RINO Chris Christie to take on role in Trump's Administration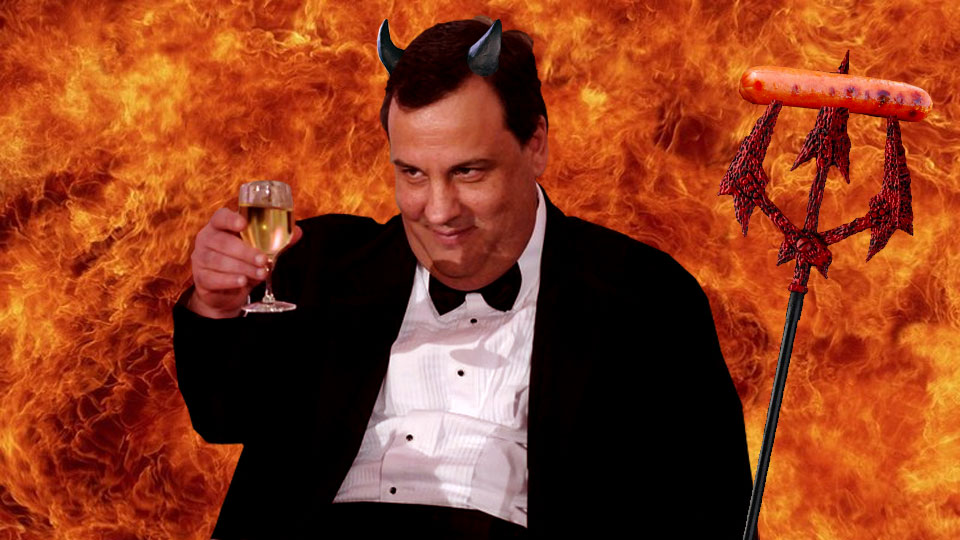 New Jersey Gov. Chris Christie will take on a role in President Trump's White House to combat the country's opioid epidemic, ABC News reported, citing White House officials.
A draft order, obtained by Politico, talks about forming a commission to make recommendations related to treatment and law connected to opioid addiction.
The president often talked about tackling the country's opioid epidemic during his campaign.
Christie was a strong supporter of Trump after dropping his own presidential bid last year. He headed Trump's transition team for some time before being ousted from that role shortly after Trump's victory and replaced with Vice President Mike Pence.
He has been long rumored for a job in the Trump administration and said last year that he turned down several offers to serve in the White House.
During an interview earlier this year, the New Jersey governor said he doesn't expect to be asked to serve in the Trump administration.
"I have absolutely no intention, nor any understanding, that I will be asked to be in the administration in the years to come," Christie said on CNN's "State of the Union."
"My view is, I have got a job to do as governor, and then my intention is to go off to the private sector and to help support my family."
The president told The Wall Street Journal during a past interview that "at some point, we're going to do something with Chris."
Last month, the New Jersey governor dined with the president at the White House, where they discussed the country's opioid epidemic.
Christie last month signed a series of bills related to the crisis, including one requiring state-regulated insurance plans to cover treatment for opioid addiction.
http://thehill.com/homenews/administration/326247-christie-to-take-on-role-in-trumps-fight-against-opioids-report