Minnesota: Muslims arrested with guns and bomb-making materials get only light charges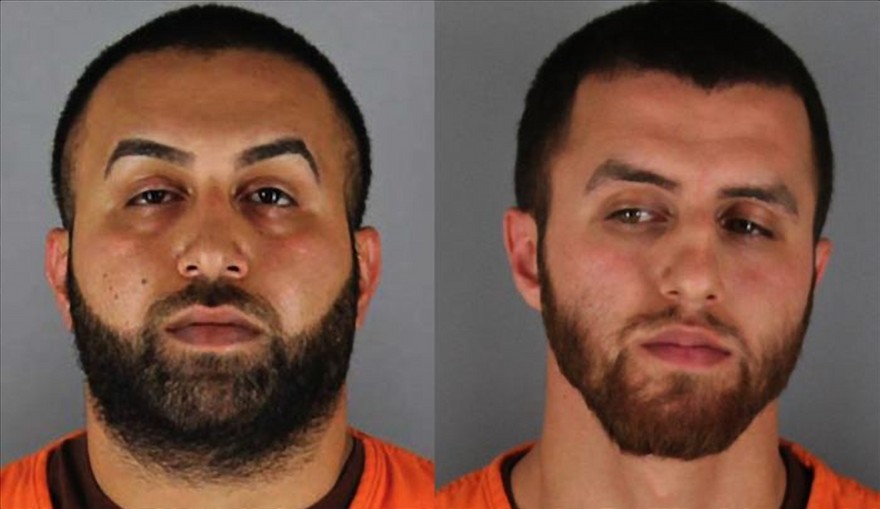 A single felony weapons charge for "a loaded AK-47, another rifle, a handgun, a grenade, large amounts of ammunition, and what would later be identified as bomb-making materials, including a drone."
"However, criminal defense attorney Joe Tamburino, who is not affiliated with the case, says prosecutors are doing what they can. 'These people have been charged with what the prosecutors can do right now,' he said, adding that more charges could come down later."
Why the delay? The weapons that were found in their car aren't going to change. Would more charges be "Islamophobic"?
"Growing Concern Over Brothers Arrested With Guns, Bomb-Making Materials," by Esme Murphy, WCCO, May 24, 2017 (thanks to Ken):
MINNEAPOLIS (WCCO) — There are growing concerns about the arrest of two brothers with ties to the Middle East who authorities say had an arsenal with bomb-making materials, guns and ammunition in their car.

Twenty-seven-year-old Abdullah Alrifahe and 26-year-old Majid Alrifahe were arrested on May 11 in north Minneapolis.

Abdullah is being held in the Hennepin County Jail. His brother, Majid, has been released and is facing minor charges.

WCCO-TV has confirmed that both Homeland Security and the FBI are involved in the investigation, which started outside a federally-subsidized senior housing project. A good Samaritan confronted the men about littering from their car.

The man, who asked that his name not be used for fear of his safety, said the brothers jumped out of their car, moved aggressively toward him and used the N-word. He then called police.

Inside the brothers' car, police found a loaded AK-47, another rifle, a handgun, a grenade, large amounts of ammunition, and what would later be identified as bomb-making materials, including a drone.

Abdullah Alrifahe had recently been released from jail after serving time for a weapons conviction. He is now facing a single felony weapons charge.

His brother, Majid, has been released from jail and is facing a low-level misdemeanor charges, including disorderly conduct.

The good Samaritan is outraged the charges aren't more serious.

"For what they found in their car, that is way too light," he said.

However, criminal defense attorney Joe Tamburino, who is not affiliated with the case, says prosecutors are doing what they can.

"These people have been charged with what the prosecutors can do right now," he said, adding that more charges could come down later.

The Minneapolis Police Department says the investigation remains an open. Meanwhile, Abdullah Alrifahe is being held on $200,000 bail, which is an extremely high amount for the charges he faces.
https://www.jihadwatch.org/2017/05/minnesota-muslims-arrested-with-guns-and-bomb-making-materials-get-only-light-charges