NY Times: Comey Sought More Funds for Russia Probe Days Before Firing
It is interesting that Comey was the one who helped Trump win the election. Once he pushed a probe into Russia (even mentioned in Trump's letter), he was fired.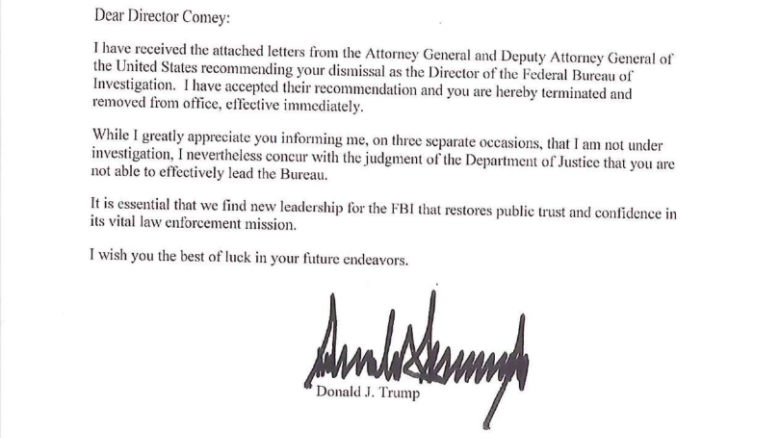 James Comey asked the Justice Department for a "significant" increase in funding of the agency's probe of Russia's interference with the 2016 presidential election only days before the FBI chief was given the ax by President Donald Trump, The New York Times is reporting.
Citing three official's knowledge of Comey's request, The Times said he asked for the resources during a meeting last week with Deputy Attorney General Rod Rosenstein [of course, the DOJ denys it].
Rosenstein is the author of the Justice Department's memo that was "used to justify the firing of the FBI director this week," The Times said.
The Washington Post, quoting two officials aware of the request, said Comey "requested more money and resources from the Justice Department for his bureau's investigation into collusion between the Trump campaign and the Russian government."
Senate Intelligence Committee members were briefed on the request on Monday, according to The Post.
The reports, which surfaced late Wednesday morning, further call into question the timing of Comey's firing and the charge by Democrats that the commander in chief may have removed him to stall or stop the Russia probe.
https://www.newsmax.com/Headline/comey-times-fund-russia/2017/05/10/id/789304/