Obama let's 6,000 convicts go free
As part of a mass prisoner release of convicted drug felons ordered by a restructuring of federal sentencing guidelines, as many as 2,000 illegal aliens are about to be released back onto U.S. streets.
The federal sentencing rules for drug crimes were quietly rewritten in 2014 by the U.S. Sentencing Commission.
Among the first wave of 6,000 convicted drug felons to be released by Nov. 1 are at least 2,000 foreign nationals, according to the Sentencing Commission.
And these are not petty criminals, say critics in law enforcement. Many are violent drug overlords with lengthy rap sheets.
All were convicted of serious drug crimes, such as trafficking in heroin, methamphetamine or cocaine. Many were repeat offenders, and some used guns in the course of their drug crimes.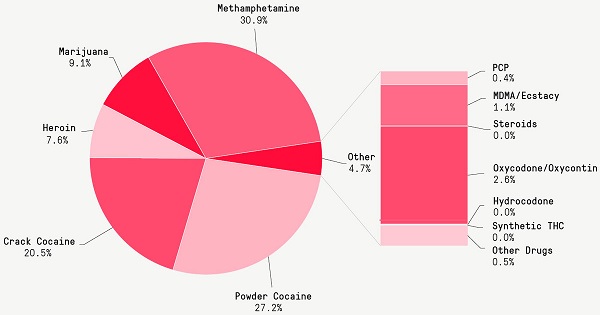 All told, the Wall Street Journal has estimated that as many as 40,000 convicts could ultimately be released under the new guidelines. The Journal cites officials who say about one-third of those being released are illegal aliens.
The Marshall Project has done a profile analysis of these prisoners based on federal data and projects the ultimate number of releases higher at 46,000, but estimates the number of aliens lower, at 25 percent. They are mostly black and Hispanic men with an average age of 30.
"Assuming accurate figures fall somewhere within the Marshall Project and Wall Street Journal projections, this means that between 11,500 and 13,200 serious alien drug offenders will soon be out of lockdown," writes Dan Cadman, a fellow at the Center for Immigration Studies.
The Washington Post called it "the largest one-time federal release" of prisoners on record.
Since 2013, the Obama administration has freed more than 76,000 convicted criminal aliens while in deportation proceedings, resulting in an uncounted toll of new crimes, Cadman said.
Three Republican senators led by Sen. Charles Grassley, R-Iowa, chairman of the Senate Judiciary Committee, sent a letter to Attorney General Loretta Lynch and Homeland Security Secretary Jeh Johnson seeking information on the prisoner release, including what steps are being taken to ensure their speedy deportation and whether they will be detained pending exit from the prison system.
"There is plenty of reason to suspect that this administration, which has of its own volition released tens of thousands of alien criminals from immigration detention centers for reasons having nothing to do with sentencing 'reform,' will not take seriously its obligation to protect public safety with this group either," Cadman writes.
William Gheen, president of Americans for Legal Immigration, or ALIPAC, said the massive prisoner release is consistent with the administration's history of disrespect for Americans while giving illegal immigrants every benefit and multiple chances to avoid incarceration.
More here:
http://www.wnd.com/2015/10/obamas-trick-or-treat-6000-convicts-go-free/