Obama to Release Pollard in Bid to Soften Anti-Israel Criticism And Save Democrat Votes After Giving Iran Nukes
Pollard is eligible for parole in November, regardless.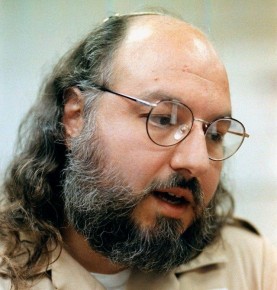 President Barack Obama is preparing to release convicted Israeli spy and former U.S. naval intelligence analyst Jonathan Pollard, the Wall Street Journal reports. Pollard has served nearly three decades of an unusually harsh life sentence, after being arrested in 1985.
Though officials strenuously deny any link to the Iran nuclear deal, it is clear that Pollard's release is being contemplated as an effort to mollify Israel's harsh criticism of the agreement. Both the Israeli government and the left-wing opposition believe the Iran deal threatens Israel's security gravely.
Many critics see Pollard's sentence as the result of antisemitism, given that he was spying for an ally, and that sentences for enemy spies have tended to be much shorter. Others claim that the information Pollard gave Israel was too sensitive for his crime to be easily forgiven.
Pollard has previously said he would reject a release if it would endanger Israel. Last year, he indicated he did not want to be released as part of a diplomatic effort to encourage Israel to release convicted [Arab Muslim terrorists in Israel].
http://www.breitbart.com/big-government/2015/07/24/report-obama-to-release-pollard-in-bid-to-soften-israeli-criticism/