The Impact of Pro-LGBT Trump and Media: Half of All Republicans Believe in Fake Gay "Marriage"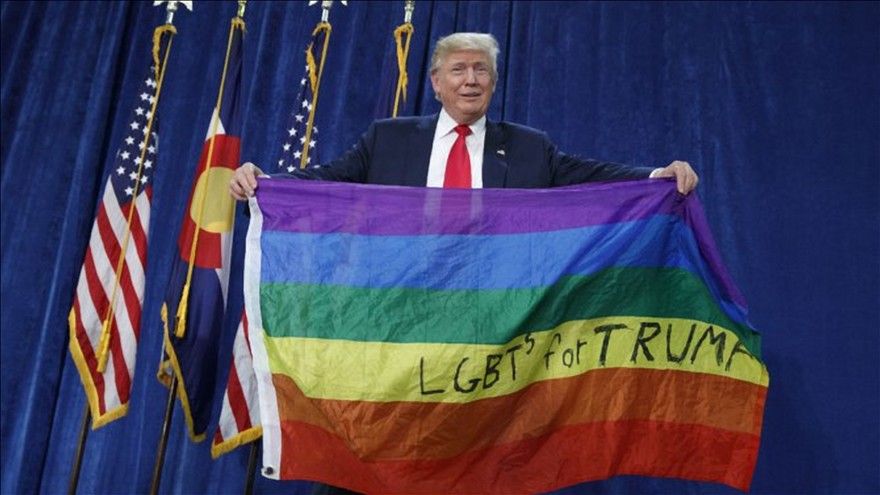 For the first time, the GOP is evenly split when it comes to support for same-sex marriage.
According to a recently released Pew Research Center report, 47 percent of Republicans now support gay marriage, while 48 percent do not. This is a significant shift from 2013, when nearly two thirds of Republicans opposed it. While the exact reasons are unclear, the American news and entertainment media have long and aggressively promoted same-sex unions.
"Slowly but surely," Vox senior reporter German Lopez cheered, "Republicans are coming around."
It's not only Republicans, though. The widely reported Pew study, published June 26, revealed a liberalization of views across the board. Americans of nearly every ethnicity, age and party identification have warmed to same-sex unions since the Supreme Court legalized gay marriage two years ago today.
Since that Obergefell ruling, support for gay marriage has jumped 12 percentage points in the black community. In the past year, it has risen 10 percentage points among Baby Boomers. In both demographic groups, support is at an all-time high.
Although the majority of white evangelicals (59 percent) remain opposed to gay marriage, support is rising among Millennials and Gen Xers in this faith community.
http://www.newsbusters.org/blogs/culture/sarah-stites/2017/06/26/impact-pro-lgbt-media-gop-evenly-split-gay-marriage