Trump: I don't think I've taken advantage of women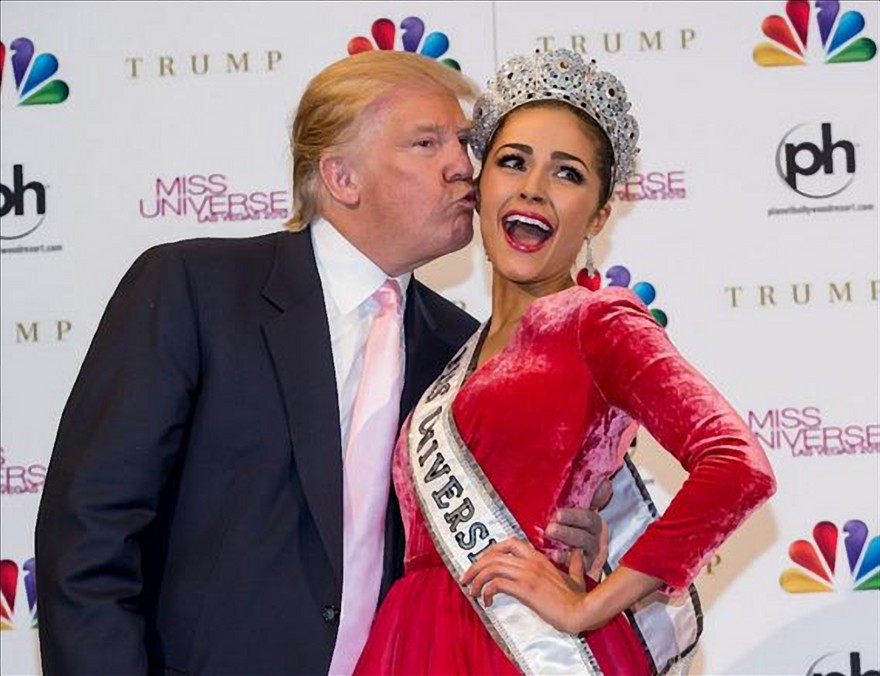 Facing mounting allegations of sexual misconduct, Donald Trump says he doesn't think he has ever gone too far with women.
"I don't think so, I have great respect for women. I have tremendous respect for women," the Republican presidential nominee said after being asked if he's "crossed the line in the past with women ever" by ABC News reporter Tom Llamas on Monday night.
Donald Trump said "I don't think so" when asked tonight if he's ever crossed the line with women.https://t.co/LiSqmDZsyP pic.twitter.com/T2djzbSwQI

— ABC News (@ABC) October 18, 2016
Following the release of a 2005 video showing Trump making sexually explicit comments about women, saying he can "do anything" because he's famous, including "grab them by the p***y," several women came forward claiming to be victims of the billionaire businessman's unwanted advances.
He called all the allegations against him "lies."
"These people come up, maybe for a little fame, or maybe for some other reason, or maybe because they're part of the Clinton campaign, and I think a couple of them were involved somehow with the Clinton campaign," Trump said from Green Bay, Wisconsin. "[T]he point is, it's lies, pure lies."
"And the media shouldn't be playing that up," he continued. "Even you asking this question, the media shouldn't be playing it up. But I don't mind the question because I like telling people: pure lies, it was fabricated stuff in all cases."
http://www.theblaze.com/stories/2016/10/18/trump-i-dont-think-ive-taken-advantage-of-women/