Trump Pushes Two-State "Final" Solution; Says "Honored" to Meet With Terrorist Abbas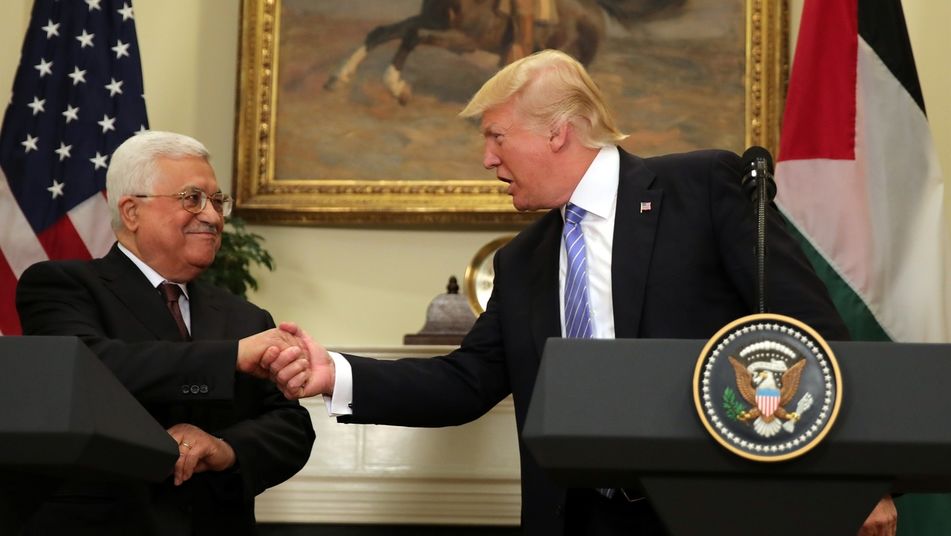 Trump appears to be back at the negotiating table with the [so-called] "Palestinians" in his delusional approach to peace in the Middle East.
There is no such thing as "Palestine" or a "Palestinian". It is a lie and a propaganda war intended to destroy Israel the Jewish people. Click here for more information.
Watch:
Honored to meet w/ Pres Abbas from the Palestinian Authority & his delegation, who have been working hard w/everybody involved toward peace. pic.twitter.com/4E8awDkX93

— Donald J. Trump (@realDonaldTrump) September 20, 2017
Trump says the Palestinians are working very hard toward peace and then explains that he will devote everything in his heart and soul to a peace deal made. Oy vey.
Then this happened after their meeting:
#BREAKING Abbas at UN calls for end to 'apartheid' for Palestinians

— AFP news agency (@AFP) September 20, 2017
LOL of course. Apartheid!
You know if Trump wants anyone to believe that the Palestinians are serious about peace, then he needs to get them to proclaim loudly and proudly that they recognize Israel's right to exist.
Otherwise this is just delusional.
http://therightscoop.com/heres-another-roll-your-eyes-delusional-trump-moment/