Trump Touts 20 Percent Tax on Mexican Imports, Then Walks It Back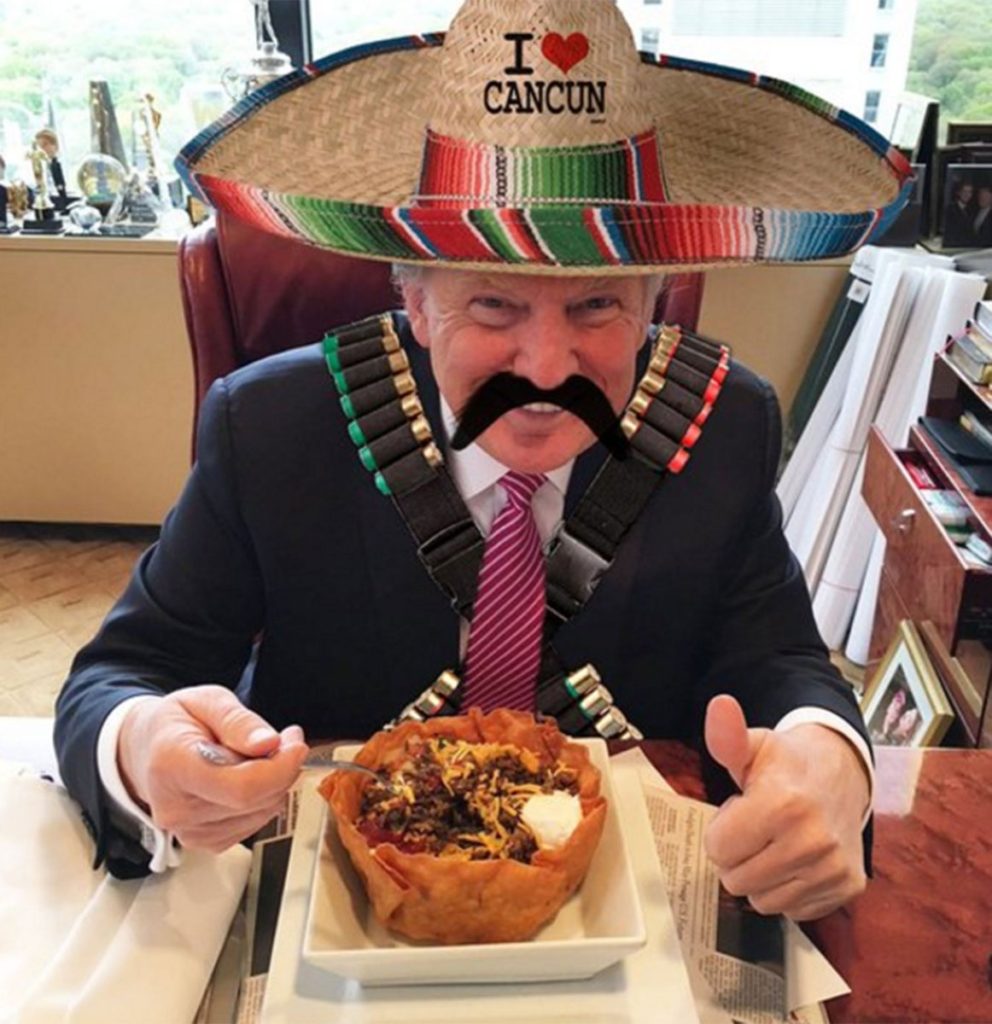 President Donald Trump wants to pay for his proposed southern border wall by slapping a 20 percent tax on imports from Mexico.
White House spokesman Sean Spicer says Trump has discussed the idea with congressional leaders and wants to include the measure in a comprehensive tax reform package.
But then later, at the White House, Spicer tried to take back his earlier comments by saying the 20 percent tax is one of several options under consideration and Trump hasn't settled on it as the way to recoup construction costs for building the wall.
"Our job right now isn't to roll something out or be prescriptive," the spokesman told reporters inside his West Wing office. "It's to show that there are ways that the wall could be paid for. Full stop. That's it."
Asked if he was making a formal policy announcement, Spicer flatly said "no."
"The idea was that there have been questions about how the president could pay for the wall," he said. "One idea through comprehensive tax reform is that there could be this idea that Speaker Ryan and others have floated that could generate revenue."
Spicer first spoke to reporters on Air Force One as Trump flew back from a Republican retreat in Philadelphia. He says that taxing imports from Mexico would generate $10 billion a year and "easily pay for the wall."
Spicer says discussions are continuing with lawmakers to make sure the plan is "done right." But he says it "clearly provides funding" for the wall.
"By doing it that we can do $10 billion a year and easily pay for the wall just through that mechanism alone. That's really going to provide the funding," Spicer said, referring to a 20 percent tax.
Mexico's exports to the US in 2015 was valued at $316.4 billion. The trade deficit is estimated to be $50 billion, according to the Office of the US Trade Representative.
The proposal, as explained by Spicer, appears to be similar to a controversial provision that would tax U.S. businesses' imports included in a House Republican tax plan.
The so-called border adjustment provision is part of a broader plan to bring the corporate tax rate down from 35 percent and 20 percent.
Trump previously dismissed the plan in an interview with The Wall Street Journal as being "too complicated."
The new White House plan comes as the Mexican president canceled a planned meeting with Trump after the US president signed an executive order Wednesday kicking off the process of building the border wall and vowed once again to force Mexico to pay for it.
Mexico has adamantly rejected the notion that they would fund the border wall. Trump said Thursday that he had agreed to cancel the meeting with Mexican President Enrique Peña Nieto and would take a different route to address funding for the wall.
Spicer would not answer questions about the impact of the border tax on American consumers, instead stressing the tax's benefits for American workers.
"I'm not going to get into it," he added when pressed about businesses that manufacture goods in Mexico passing along the tax to American consumers.
Trump tweeted his thoughts about Mexico Thursday morning, shortly before Nieto canceled their upcoming meeting:
The U.S. has a 60 billion dollar trade deficit with Mexico. It has been a one-sided deal from the beginning of NAFTA with massive numbers…

— Donald J. Trump (@realDonaldTrump) January 26, 2017
of jobs and companies lost. If Mexico is unwilling to pay for the badly needed wall, then it would be better to cancel the upcoming meeting.

— Donald J. Trump (@realDonaldTrump) January 26, 2017
On Wednesday after he signed the order to officially begin planning for the wall's construction, Trump said the U.S. will regain "control of its borders."
Beginning today, the United States of America gets back control of its borders. Full speech from today @DHSgov: https://t.co/CXn2u87Vv6 pic.twitter.com/48iZam5Fai

— Donald J. Trump (@realDonaldTrump) January 26, 2017