White House Warning to Republicans on Challenging Trump in 2020: "Don't even think about it"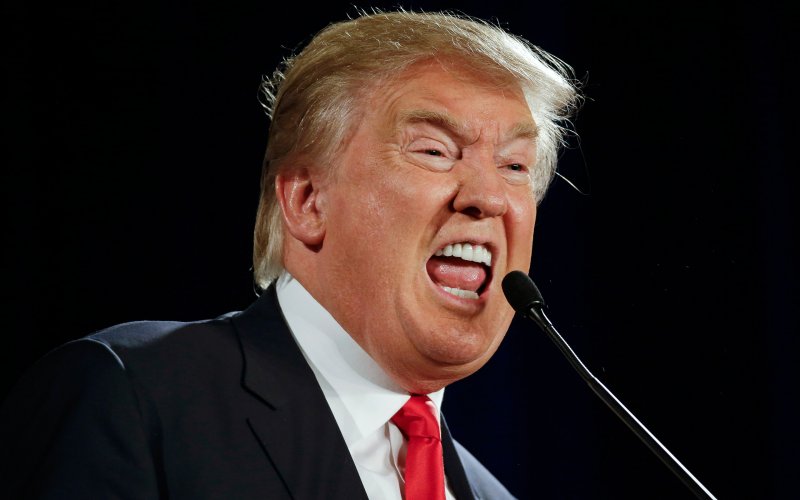 What? Did you think this was a free country? For Republicans looking to challenge President Donald Trump in 2020, the White House sent a stern warning: Don't even think about it.
"The president is as strong as he's ever been in Iowa, and every potentially ambitious Republican knows that," White House spokeswoman Lindsay Walter told The New York Times for a report Saturday about possible Trump contenders within the party.
The Times reports that several Republicans are quietly burnishing their credentials and courting top donors in light of the Russia investigation and other maladies that have engulfed President Trump, along with the lack of a major legislative achievement.
"They see weakness in this president," Arizona Sen. John McCain, who ran for president and lost the 2008 race to President Barack Obama, told the Times. "Look, it's not a nice business we're in."
Vice President Mike Pence is leading the pack, however, according to the report. He has established a fund-raising committee, has been reaching out to such top donors as the Koch brothers and has installed Nick Ayers — a top "political operative" — as his new chief of staff.
The latter move departed from a "long history of elevating a government veteran to be their top staff member," the Times reports.
In addition, the article said that Marty Obst, a top Pence aide, told a former economic official to former President George W. Bush in June that Pence "wanted to be prepared to run in case there was an opening in 2020."
But Obst told the Times that suggestions of the vice president positioning himself for 2020 were "beyond ridiculous."
In addition, the report noted that Ohio GOP Gov. John Kasich, whom Trump beat in the primaries, has also declined to rule out a run in 2020 — and Republican Sens. Tom Cotton of Arkansas and Ben Sasse of Nebraska were mentioned as possible challengers.
https://www.newsmax.com/Politics/President-Donald-Trump-2020-presidential-race-Gov-John-Kasich-Sen-Tom-Cotton/2017/08/05/id/806030/