Huma Abedin connected to Muslim Brotherhood to give self-hating Jew Anthony Weiner another chance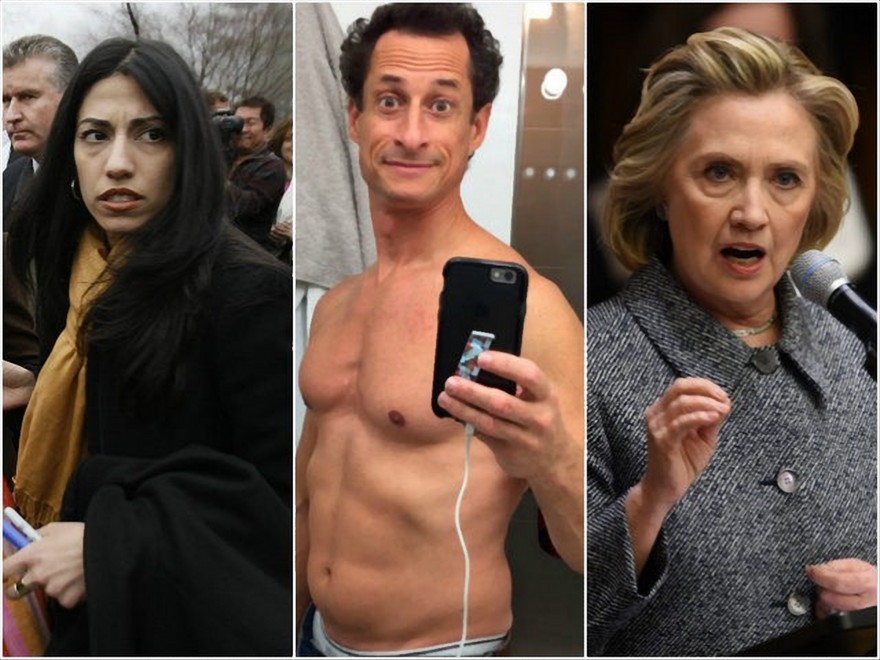 Hillary Clinton's top aide Huma Abedin is reportedly giving her estranged husband Anthony Weiner another chance, even after he repeatedly sent explicit photos to other women.
"Huma has been working hard on her relationship with Anthony," a source close to the Abedin family told the New York Post. "He has been spending 80 to 90 percent of his time at the [apartment] they share."
A source told the New York Post that the breakup was "more for optics for the campaign and [under] pressure from Hillary's camp," and both families are hoping for a reconciliation.
Weiner resigned from Congress in 2011 after he accidentally tweeted an explicit photo of his crotch, which he meant to send privately to a college student. When the ran for mayor of New York City in 2013, more sexually explicit messages and photos with women other than his wife were revealed.
In August, Abedin announced she and Weiner were separating after new reports surfaced that he had sent more sexually suggestive photos, one of which included the couple's son sleeping next to Weiner.
Shortly after, the Daily Mail alleged Weiner had sent inappropriate messages to a 15-year-old girl. Weiner then checked into a rehab facility for sex addiction and has been continuing treatment in New York City.
Late in the campaign, after Hillary Clinton emails were found on Weiner's computer, FBI Director James Comey reopened the investigation into Clinton's use of a private server for government emails. Though the investigation was closed again before Election Day, some believe the episode might have wrecked Clinton's chances for the presidency.
A family friend said Abedin and Weiner are still in love.
"A lot of [their] friends believe this is an illness, that he is sick," said the friend. But "Huma takes it into consideration that there's been no affair, or physical contact that anybody is aware of. He never met [the women]."
http://www.washingtonexaminer.com/huma-abedin-giving-anthony-weiner-another-chance-report/article/2618485