New sanctions in works – against U.S. businesses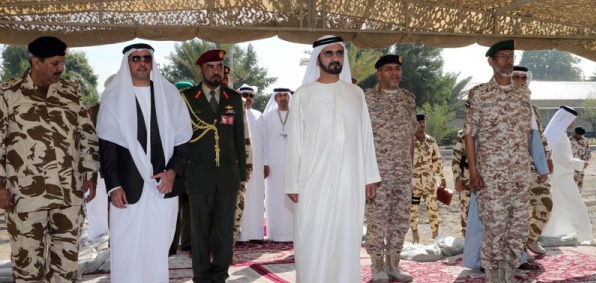 TEL AVIV – In an extraordinary move that could mean billions lost to the American economy, Gulf monarchs meeting Tuesday in Riyadh, Saudi Arabia, took a closed-door decision to potentially withhold investments from U.S. military firms if the terms of any final agreement with Iran causes significant harm to the Sunni Arab states.
The meeting of the Gulf Cooperation Council brought together leaders from Bahrain, Kuwait, Oman, Qatar, Saudi Arabia and the United Arab Emirates.
All of those countries, aside from Oman, participated in the Saudi-led strikes targeting Iranian-backed rebels in Yemen.
According to a source who took part in the discussions, the Gulf countries talked about the possibility of providing a future advantage in weapons deals to European firms, particularly those based in France, Germany and Britain, along with companies in China. The move would take place pending the outcome of any final deal between Iran, the Obama administration and Western powers.
There was no mention of an economic boycott, said the source, who told WND the discussions were limited to military sales from the U.S. government and private American firms.
"This is kind of the start of financial sanctions on the USA in case a bad agreement is signed," the source said. "It could develop beyond military spending."
During the summit, the Gulf countries expressed appreciation for the role of European countries, especially France, in opposing aspects of the U.S.-led talks with Tehran.
Indeed, French President Francois Hollande became the first Western leader to take part in the Sunni-dominated Gulf Cooperation Council meeting Tuesday.
The information comes as WND reported Iran is already in the process of negotiating oil deals to take effect as soon as sanctions are removed with the signing of a final nuclear deal with the West.
This is according to Iran's foe, Saudi Arabia, which last month transferred an intelligence report to the U.S. on the matter, a Saudi official with knowledge of the dossier told WND.
The official said that during their meeting two and a half weeks ago, Iranian President Hassan Rouhani discussed with Afghan President Ashraf Ghani the sale of discounted oil to Afghanistan after the international sanctions are removed.
The Saudi official said Iran is seeking to entice the Afghan government into closer ties in a bid to distance Afghanistan from its strategic alliance with the Saudi kingdom.
Indeed, after that meeting in Tehran between Ghani and Rouhani, the two announced at a press conference the signing of security and trade agreements.
The meeting was also attended by Afghanistan's foreign minister and minister for oil and mines.
Last Sunday, Afghanistan and Iran announced plans for intelligence sharing, enhanced security cooperation and possible joint military operations to combat threats from the ISIS jihadist group.
http://www.wnd.com/2015/05/new-sanctions-in-works-against-u-s-businesses/