Poll: Overwhelming Majority of Israelis Ready for Sovereignty in Judea and Samaria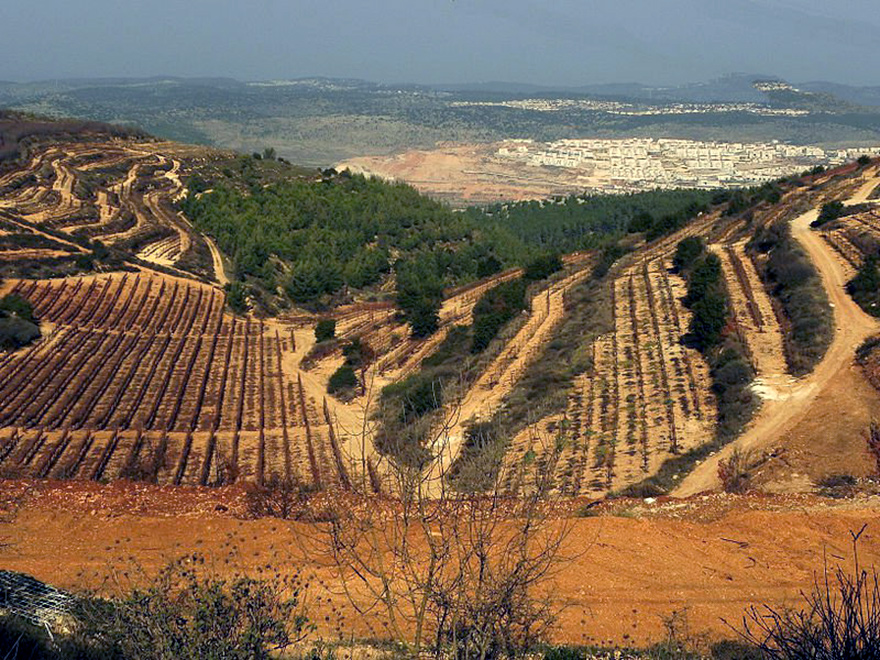 A public opinion poll commissioned by the Sovereignty Now movement in preparation for its February 12 conference in Jerusalem and released on the eve of President Trump's Inauguration, shows that the vast majority of the Israeli Jewish population would like to see Israeli sovereignty being applied over Judea and Samaria. Only seven percent of the public are interested in establishing a [so-called] "Palestinian" state in these areas.
There is no such thing as "Palestine" or a "Palestinian". It is a lie and a propaganda war intended to destroy Israel and the Jewish people. Click here for more information.
The poll, released on Thursday, was conducted online between January 10 and 15, using a random probability sample of 514 adult Israeli Jewish responders, with a 4.5% margin of error, by the Maagar Mohot Research Institute.
29% of those asked support the establishment of an Arab autonomy in Judea and Samaria under Israeli sovereignty, 19% support a gradual application of Israeli sovereignty, and 29% believe that Israeli sovereignty should be fully and immediately applied. Only 7% supported the establishment of a Palestinian state in Judea and Samaria. 18 percent said, "I don't know."
Calculating only the 82% of respondents with an opinion, the balance of the results shows 35% support an Arab autonomy under Israeli sovereignty, 21% support a gradual Israeli sovereignty, 35% prefer immediate and full Israeli sovereignty and 9% support the establishment of a Palestinian state in Judea and Samaria.
The poll also reveals that the vast majority of the Israeli public believe that a Palestinian state will not be established because of persistent refusal on behalf of the Palestinian Authority Arabs.
The poll was taken ahead of the upcoming sovereignty convention in Jerusalem on February 12, 2017, by the Women in Green movement and the Besheva newspaper. Its main points are being released ahead of the inauguration of President Donald Trump, obviously in order to make the point that a new era is at hand in Israel-US relations regarding the 1967 liberated territories.
Women in Green's Yehudit Katsover and Nadia Matar, who founded the Sovereignty Now movement, said in a statement, "Prime Minister Netanyahu is a man of history. This is a historic opportunity to lead Israel forward to sovereignty and peace. The people of Israel are ready for sovereignty – now."
Sam Solomon of Sovereignty Now said in a statement, "The Trump Administration has given clear signals that now is the time for Israel to dream big. The people of Israel are ready, our strongest ally America is ready, and now we call upon our leadership to rise to this historic opportunity to lead Israel to sovereignty and peace."
https://is.gd/uf7wup