Russia Is Building Nuke-Filled Terror Trains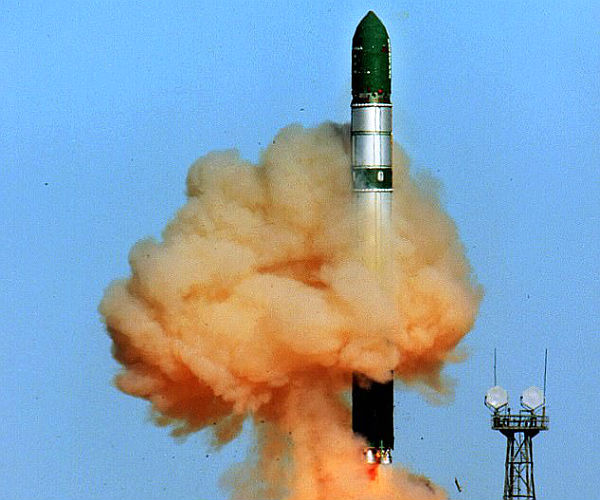 Trains filled to the brim with ballistic nuclear missiles are reportedly being built by the Russian defense industry.
Dubbed "ghost trains" by Pravda, the official mouthpiece of Russia's Communist Party, the cars would be disguised as commuter and freight trains to avoid being identified as traveling death machines.
The fearsome railway-based missile system is being constructed in conjunction with the building of a 100-ton ballistic missile, according to Pravda. Just how and when they would be used is unclear.
"[They are] on the level of absolute readiness of the industry for their implementation, should the relevant decision be made to include the projects in the state armament program," Russia's Deputy Prime Minister Dmitry Rogozin told the publication.
According to the Daily Mail, the trains can "be stopped in their tracks at a moment's notice to deploy the huge rocket launchers … poised to strike at a moment's notice on the dawn of World War 3."
First tests of the trains reportedly occurred last November.
https://www.newsmax.com/Newsfront/russia-plans-build-nuke/2017/07/11/id/801048/